Tommy Fury vs Anthony Taylor: Age, Height, Weight, Reach, Net Worth, Record, and More
Published 08/24/2021, 10:33 AM EDT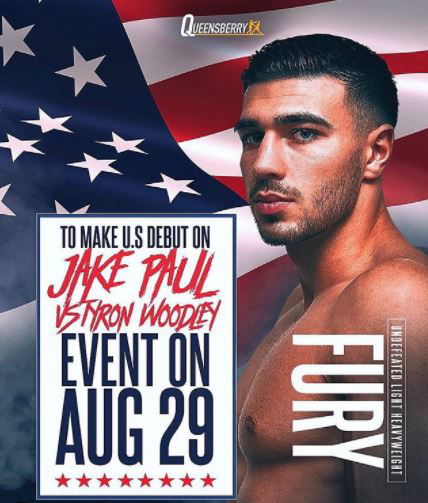 ---
---
Tommy Fury is now all set to make his official United States debut. The British pro-boxer is now scheduled to fight Anthony Taylor on the undercard of the mega showdown between YouTuber-turned-boxer Jake Paul and former UFC welterweight champion  Tyron Woodley. This event will provide both fighters a much bigger platform and could potentially open doors to even bigger opportunities.
ADVERTISEMENT
Article continues below this ad
Ever since Tyson Fury called out Jake Paul to fight his half-brother, Tommy Fury, the two have been feuding online. Both have expressed interest in fighting each other. The primary reason behind including Tommy Fury on the same card as Jake Paul is to build up their rivalry further and set the tone for Paul's next fight. Fighting and securing a win over Jake Paul's sparring partner, Anthony Taylor, could give him leverage over the 24-year-old.
ADVERTISEMENT
Article continues below this ad
Tommy Fury vs Anthony Taylor: Records and Stats
Tommy Fury was born into the boxing world and grew up watching and learning from his brother Tyson Fury and father John Fury. He made his professional boxing debut against Jevgenijs Andrejevs in 2018. He is often criticized for facing opponents with more losses than wins. Andrejev, his first opponent, has 10 wins, 102 losses and 3 draws on his record. Fury has even acknowledged this and sees it as something to learn from.
Ever since Jake Paul called him out for facing opponents with such massive differences between wins and losses, Tommy Fury has already taken the first step towards cleaning his record. In June 2021, he faced and defeated Jordan Grant, who had 2 wins and no losses before facing Fury. Now, the British boxer is an undefeated contender with 6 straight wins under his belt.
On the other hand, Anthony Taylor is not a traditional pro-boxer. As a professional fighter, he has had 12 mixed martial arts fights. Fighting at Bellator, he has won 7 of his 12 MMA bouts and has lost 5. However, as a professional boxer, Anthony Taylor has fought just once. In 2017, he fought and lost to Donte Stubbs in his professional boxing debut.
Age, Weight, Height, Reach and Size
Apart from just the pro-boxing records and fight stats, Tommy Fury also has an upper hand in terms of physical attributes over his opponent. Stepping into this 6-round cruiserweight bout, 22-year-old Tommy Fury is the bigger opponent with a longer reach. Fury stands tall at 6 feet and normally walks around at 180 lbs. Being the bigger opponent, he has a 76-inch reach as well.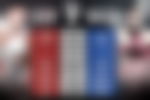 Compared to his British counterpart, the 32-year-old MMA fighter usually walks around at 155 lbs. To make weight for this bout, he would have to climb up to 180 lbs. He has a 67-inch reach and that could prove to be a problem against Fury. Being the smaller, lighter fighter with a much shorter reach, Taylor would have to rely on increased agility to connect effectively.
Net Worth, Fame and Social Media Stardom
Tommy Fury's current net worth is reportedly over £1million. Since his appearance on the Love Island reality TV show, Tommy Fury has bagged a number of endorsements and sponsorships. A September 2020 report revealed that the Englishman was pocketing £3,000 a day in profits – that sums up to £1.1m for the year.
Among his various brand endorsements, he has even promoted McDonald's and Disney Plus. Fury also has a large social media following, he has over 3.5 million followers on Instagram.
As for Anthony Taylor, there are no official reports confirming his net worth, endorsements or revenue streams. Being under the Jake Paul umbrella, he is now expanding his social media presence. Currently, he has 21,500 followers on Instagram.
Tommy Fury vs Anthony Taylor: Fight Preview
ADVERTISEMENT
Article continues below this ad
Tommy Fury is a serious threat to his American opponent. As a professional boxer, he is a more active fighter. Compared to Taylor, he is coming off a recent win over Jordon Grant in June. 'Pretty Boy' Taylor last fought in Bellator in January 2020. The record, stats, age, reach and size all point to a landslide advantage for Tommy Fury over Anthony Taylor.
Despite obvious differences, Anthony Taylor has also been training regularly alongside Jake Paul throughout the entire camp.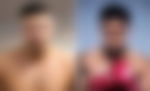 ADVERTISEMENT
Article continues below this ad
Having a height, size, and reach advantage over Taylor lays out a straightforward go-to game plan for Tommy Fury. Such an advantage equips the fighter with the longer reach with the ability to create distance. By maintaining a gap in between, Fury could land constant shots, while also defusing Taylor's approach. If he can capitalize on this, he will be able to block out his opponent's shots.
To counter Fury's approach, Anthony Taylor would have to try to close the gap and fight from inside the pocket at all times. This could create openings for body shots and effective uppercuts. If Taylor can cut through the gap in between, it could be a risky position for Fury. In such a scenario, the 22-year-old would have to be quick on his feet and also be able to strike while on his back foot.