Triller Asks IBF to Drop George Kambosos Jr. From Its Rankings
Published 10/02/2021, 11:34 AM EDT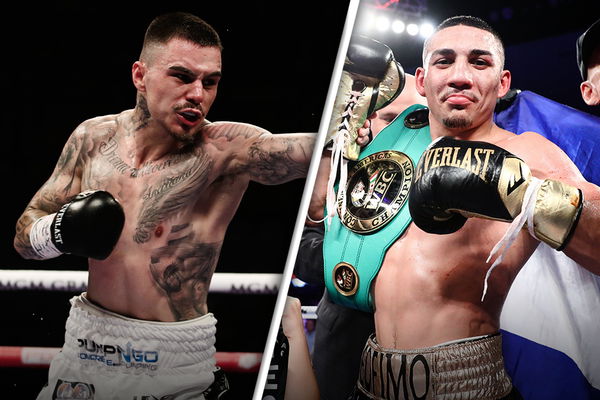 ---
---
The George Kambosos Jr. vs Teofimo Lopez fight is definitely an A-grade matchup. Watching these two young lightweights clash for the title would indubitably be a spectacle. However, this Triller event has now gained more traction because of the ups and downs behind the scenes rather than the fight itself.
ADVERTISEMENT
Article continues below this ad
Just when it seemed like the Australian undefeated contender and the American champ were all set to battle it out on October 4, another hurdle has now come in the way.
ADVERTISEMENT
Article continues below this ad
After their recent attempt to push the date from October 4 to October 16, Triller is now facing immense backlash on social media. Triller top dog Ryan Kavanaugh claimed that he "just realized" the October 4 date would mean clashing with the Football game between the Las Vegas Raiders and Los Angeles Chargers.
Teofimo Lopez has signed onto this deal and is now taking shots at his opponent on Twitter; however, this unexpected postponement did not sit well with the Australian contender. Kambosos Jr. who recently asked IBF to remove Triller from the equation altogether.
Now, it seems this IBF mediation between Triller and George Kambosos Jr. has elevated to a much higher level.
Triller, in an eight-page response, asked the IBF to rule on the Teofimo Lopez-George Kambosos matter by Sept. 30. The IBF hasn't issued any ruling on proposed date change and Triller is asking them to drop Kambosos from the rankings and refund their $1.2 million deposit.

— Mike Coppinger (@MikeCoppinger) October 2, 2021
Earlier today, ESPN's Mike Coppinger reported Triller pushed IBF to rule on the fight by 30th September in an eight-page response.
Triller also wants George Kambosos Jr's rankings dropped along with a $1.2 million deposit refund. The Federation though has not yet issued any updates on this front.
Triller is getting shadier by the second
As Triller proposed the switch to October 16, George Kambosos Jr. reportedly shut it down. Even though he never agreed to the date change, Triller still somehow removed the fight from New York's Hulu Theater. This was done to ensure that the fight does not take place on October 4.
However, the network might have landed itself in hot water. George Kambosos Jr. is now pursuing action against the company on multiple accounts.
The Australian's attorney revealed that Triller is entirely in the wrong. He highlighted that they are guilty of breaching contractual obligations and unethically executing an amendment that does not comply with IBF's regulations.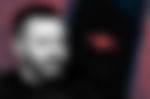 He claimed that the company should be tried for its wrongdoings and added it should be barred from participating in future bids.
"Triller has breached the contract, lied to the IBF about Mr. Kambosos' agreement to move the bout, and attempted to coerce Mr. Kambosos into executing an amendment that does not comply with IBF [rules] in that it does not specify a venue. 
"Triller should be declared in default and should be barred from future purse bids for its egregious behavior," said Kambosos' attorney.
Maybe it's time to learn a thing or two from Dana White
It is unclear whether the IBF rulings or any of this back-end drama will have any repercussions. While there is still no official word on the fight still being on track.
This is not the first time though. Boxing has seen some mega matchups fall off because of intervention by middlemen and external agencies, promotions, and networks.
Perhaps, it's time to take a page out of Dana White's book of match-making. Even though there are loopholes in their approaches as well, the UFC is still the face of the fight game right now. Their ability to set up the biggest and the fan-favorite fights set them apart from most other fight leagues and promotions.
ADVERTISEMENT
Article continues below this ad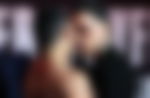 However, boxing lags in this area. The behind-the-scene drama is not just a bad look for the fighters, promotions, and the networks, it could also potentially lead to fans losing all interest in a brilliant matchup like Lopez-Kambosos.
It is clear that this event is not being structured to suit the needs and interests of the fans. This also goes to show that the sport needs to further work upon reducing or optimizing its 'middleman' hurdles. This could help the fighters put up big shows and actually give the fans what they want.
ADVERTISEMENT
Article continues below this ad
Do you agree with this assessment?
Also Read: George Kambosos Jr. Vows to Humble "Fake Champ" Teofimo Lopez