TRT Vitor Belfort vs. Normal Vitor Belfort: What's the Difference?
Published 09/05/2021, 4:15 AM EDT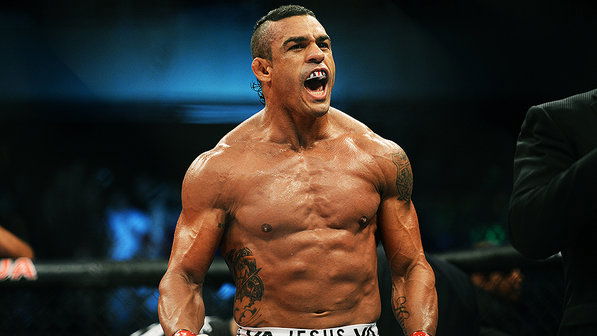 ---
---
Vitor Belfort is a UFC Hall of Famer. The Brazilian displayed unrivaled speed, strength, and power in the heavier weight categories. Vitor Belfort had an outlandish physique that kept getting better with age.
ADVERTISEMENT
Article continues below this ad
Even after 16 years of wear and tear against the best MMA fighters, Belfort's physique looked 10 years younger than his biological age. His performance levels and physique have raised a lot of questions about the effects of TRT on athletes.
What is TRT?
ADVERTISEMENT
Article continues below this ad
TRT, the acronym for Testosterone Replacement Therapy, also known as Androgen Replacement Therapy, helps patients with low testosterone levels. It can occur due to age or a medical condition. However, the treatment also helps increase muscle mass, strength, increased libido, etc.
The male body naturally reduces the production of testosterone levels as you age. Sometimes, the production of testosterone decreases rapidly. In such cases, they administer TRT to patients.
TRT Vitor Belfort
Vitor 'The Phenom' Belfort first got into trouble when he tested positive for increased testosterone levels in 2006. Belfort reportedly started using TRT in 2011 at the behest of a UFC doctor. However, the former UFC champ remained cagey about his use of TRT and never publically admitted to it.
In 2012, Belfort accepted a match on short notice against the Light Heavyweight champion Jon 'Bones' Jones. Belfort looked visibly more muscular and bulkier than his recent fights. Even though his tests showed that Belfort's testosterone levels were much higher than normal for a man his age, he was allowed to fight Jones.
He wound up losing the match, but not before almost choking out, and injuring Jones with an armbar. After UFC 152 vs Jones, Belfort returned to train and fight in Brazil, far away from the prying eyes of the USADA.
From then onwards, Belfort put on some of his best performances to date. Belfort fought three times in 2013, all three in Brazil, and all three of the bouts ending via spectacular knockouts. Belfort's physique looked like the physique of comic book characters from the 90s. He looked formidable.
In his first fight of the year vs Michael 'The Count' Bisping, Belfort ended proceedings with a vicious kick to the head that caused a retinal detachment in Bisping's right eye. Bisping eventually lost vision in his right eye and suffered from glaucoma and cataracts.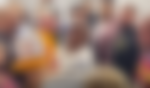 In his second fight of the year, the mohawk sporting Brazilian hulk landed a spinning head kick on Luke Rockhold's temple, knocking him straight to the ground. The energized Brazilian crowd cheered on their hometown hero that destroyed the American.
UFC vs TRT Vitor Belfort
On Feb 27, 2014, just months before Vitor Belfort would apply for a TRT exemption in Nevada prior to his title bout against Chris Weidman, the Nevada State Athletic Commission voted to ban the practice altogether. This meant that Belfort would have to get used to training and fighting without the use of TRT.
This fight against Weidman showed people what normal Vitor Belfort vs TRT Vitor Belfort looked like. Belfort still rocked the same mohawk but looked less muscular and bulky as compared to his previous fights. Weidman won the fight in two minutes, fifty-three seconds of the very first round.
ADVERTISEMENT
Article continues below this ad
Joe Rogan and Matt Serra on TRT
Joe Rogan and Matt Serra are two individuals who are currently undergoing TRT and have publicly spoken about its effects on the human body. On his podcast, 'The Joe Rogan Experience', Rogan described how TRT makes him feel much better and helps him avoid a host of ailments that come with age.
ADVERTISEMENT
Article continues below this ad
In a chat with MMAFighting, Serra said, "I think it's a big deal, man. I think it makes a difference. I feel powerful, man. I'm ripping kimuras. I feel good. I never competed on it besides rolling with my guys and stuff like that. But it does make a difference."
Do you think TRT made a big difference in Vitor Belfort's career? Would he have been at the same level that he is today if he never used TRT?