Twitter Blasts Floyd Mayweather for Holding Back Gervonta Davis' Career
Published 06/29/2021, 5:30 PM EDT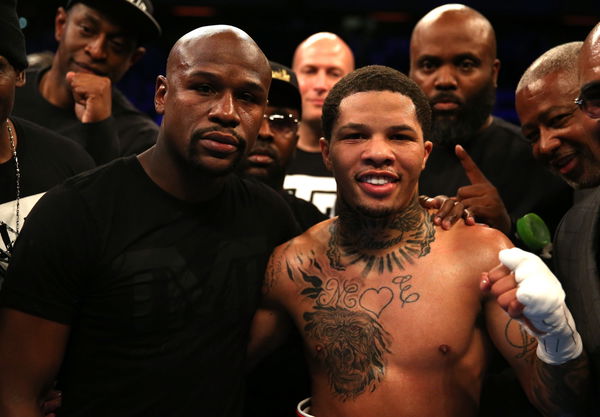 ---
---
Three-division world champion Gervonta Davis might make it to the P4P list soon. He has staged his 25 pro win and 24 stoppage as an undefeated professional boxer against Mario Barrios this past week. While the situation now demands him to go against the top-tier champions of other promotions, Floyd Mayweather has expressed his disapproval of the idea.
ADVERTISEMENT
Article continues below this ad
After Davis' win against Barrios, Mayweather clarified that he is only willing to stage matchups from PBC and Mayweather Promotions for 'Tank'. So, it would block the 26-year-old from facing fighters at Top Rank, Matchroom, and several other leading promotions.
Meanwhile, Floyd Mayweather has also justified the decision by stating that he doesn't want other companies to gain profit from Gervonta Davis' name, as he cities PBC and his own promotions to have enough boxers available for competition. However, fans didn't seem to prefer the idea. They hit back at the five-division champion and accused him of hampering Gervonta Davis' career. Here's a look at the tweets.
ADVERTISEMENT
Article continues below this ad
Nobody hates you my man. We just don't want Floyd to take advantage of you and hold you back from your full potential.

— Larry (@Kingduce410) June 28, 2021
No hate towards you. It's about the statements of Ellerbe and Floyd regarding potential opponents

— #JoshuaKlitschko (@JoshuaKlitschk2) June 28, 2021
promoters is where the hate is at, not so much hate, but frustration over politics and not giving fans the best vs the best.

— Follow me for shitty recipes (@jseipel77) June 28, 2021
No one hates you. You're one of the most naturally talented and entertaining fighters in the sport. It's just frustrating that your team doesn't seem interested in making fights with other top fighters because of diff promotions. We know it can be done. Look at Wilder and Fury…

— Brandon (@brandonray_432) June 28, 2021
Tank you're one of my favourite boxers, but when Floyd said he only letting you fight in house fights (pbc / showtime /fox ) that means we won't get match ups we want to see. Garcia, Haney, Lopez. We want you to fight the best at 130 / 135. Great win against Barrios but…

— Phillyfly (@Phillyfly5) June 29, 2021
No hate bro, I feel like Floyd is kinda pimping you. Holding you back while he maintains a profitable asset. The way he talked to you in the corner is the way pimps talk to their hoes here in Vegas. "I'm the real with you" "that's what you want real" pimp lines

— Juan Carlos Vazquez (@boxing_genius) June 28, 2021
Nobody hates you Tank, but YOU have to ask questions of your matchmakers. There's no shame in asking questions, but if you want to be taken seriously moving forward, you have to take yourself more seriously. It's time to move forward with the handbrake off, if you understand!

— Ray Verma 💙 (@rayverma) June 28, 2021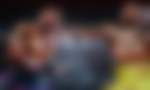 Gervonta Davis and Floyd Mayweather- Can it be the smartest duo in boxing?
Despite all the criticism, Mayweather seems confident about turning Gervonta Davis into one of his successors in the boxing world. Hence, 'Tank' seems to have a bright future with several million-dollar paydays on board. Besides, Mayweather is a mastermind who can continue cheery picking opponents for Davis.
So, the three-division champion may not hesitate in keeping himself under Mayweather's guidance. However, it may garner several criticisms from the fans, as it has already begun. From Teofimo Lopez, Ryan Garcia to several other youngsters, many boxers have called out Davis in recent times. However, Mayweather will be spinning the final wheel from his side.
ADVERTISEMENT
Article continues below this ad
As of now, 'Tank' doesn't look likely to do a crossover with any other promotion. Irrespective of the fans' opinion, Floyd Mayweather has separate plans for Gervonta Davis' fighting future. It may continue to tout Davis as the invincible star of the era but fans would still want him to go against the absolute best fighters from other promotions.
Do you think Floyd Mayweather is taking the right steps for Gervonta Davis?
ADVERTISEMENT
Article continues below this ad
Watch this story – 5 Intriguing Dream Crossover Between UFC Fighters And Boxers That Will Make Fans Go Crazy