Twitter Explodes As Jake Paul Starches Ben Askren in the Very First Round
Published 04/18/2021, 1:03 AM EDT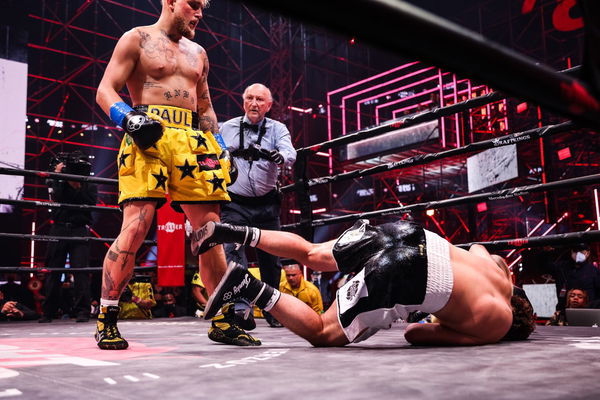 ---
---
The card tonight was built around Jake Paul as he took on Ben Askren in the main event. Leading up to the fight, Jake Paul repeatedly stated that he would make quick work of Ben Askren. Many doubted it, as Ben Askren was a seasoned veteran who had faced some incredibly dangerous strikers and had only been knocked out once in 21 professional MMA fights 
ADVERTISEMENT
Article continues below this ad
However, 'The Problem Child' lived up to his promise of a quick night in the office as he demolished Ben Askren inside a few minutes of the very first round.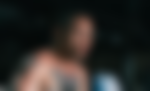 ADVERTISEMENT
Article continues below this ad
Twitter reacts to Jake Paul's incredible performance 
Edgar Berlanga shared his thoughts about the event.
This shit a joke 🤣🤣🤣

— Edgar Berlanga Jr (@EdgarBerlangaJr) April 18, 2021
A fan was incredibly disappointed in the result.
I WATCHED 5 FUCKING HOURS OF MUSIC JUST TO WATCH JAKE PAUL WIN IN LESS THAN A MINUTE?!?!?!?

— Mr. Pajamas (@TheDiversi0n) April 18, 2021
Aria commented on Snoop Dogg's commentary.
Snoop Dogg lost me at 'Jake Paul is a great boxer'

— Aria Kiani (@kiani_aria) April 18, 2021
A fan did not agree with the result of the fight.
RIGGED FIGHT! Hahaha!!! What a loser!

— DC1983 (@DC19836) April 18, 2021
Legendary boxing coach, Teddy Atlas, gave his thoughts on the fight.
We knew Askren was not a striker but unfortunately didn't have basics like don't push jab and make sure to cover after punch. Credit to Paul for knowing basics; counter with a right over slow left. #TrillerFightClub #TrillerFight

— Teddy Atlas (@TeddyAtlasReal) April 18, 2021
Marcos Villegas admitted he was wrong in his prediction of the fight.
Fuck. I was so wrong. I'll own it.

— MARCOS VILLEGAS (@heyitsmarcosv) April 18, 2021
Safe to say, this fan was not happy with the outcome of the fight.
Another fan expressed his disappointment in what he saw today.
BAD day in boxing. Ben was unable to throw either a jab or right. He also looked high. Jake Paul couldn't win a NYC metro boxing match at Gleason. Just slip the over hand punch by ducking and throw a counter hook. #boxing #jakepaul #BenAskrenvsJakePaul #BenAskren

— Vic #BLM (@VictorLaBoy) April 18, 2021
Did the fight live up to all the hype it garnered? This fan does not think so.
Beard Collector on Twitter berated the spectacle that was the Triller fight card tonight.
My take away from the #BenAskrenvsJakePaul fight and the #TrillerFight card. I'm 100% happy I didn't buy this PPV because it was a concert with a few fixed matches sprinkled in along with a staged slapping match. I thought WWE had there PPV last weekend 🤣

— Bearded Collector (@Beard_Collector) April 18, 2021
Ben Askren himself Tweeted on his performance tonight.
Another fan came up with yet another claim that the fight was rigged.
Edward Williams was extremely disappointed in the result of the fight.
Ben Askren is going to be on the receiving end of memes for a while now. This tweet is one of the many that headed Askren's way.
ADVERTISEMENT
Article continues below this ad
Going into the fight, the common consensus was that despite being a newbie to the sport, Paul was the superior boxer. Despite being a decorated wrestler and MMA fighter, Askren was never known for his striking.
Right from the first bell, Paul looked composed and did not rush into any shots. He waited patiently till the opportunity presented itself and landed a clean overhand right to shut the lights out on Ben Askren.
ADVERTISEMENT
Article continues below this ad
What did you make of Jake Paul's performance tonight? Let us know in the comments below.