Tyron Woodley Outlines Errors Against Jake Paul, Vows to "Make Him Pay the Consequences"
Published 12/16/2021, 4:01 PM EST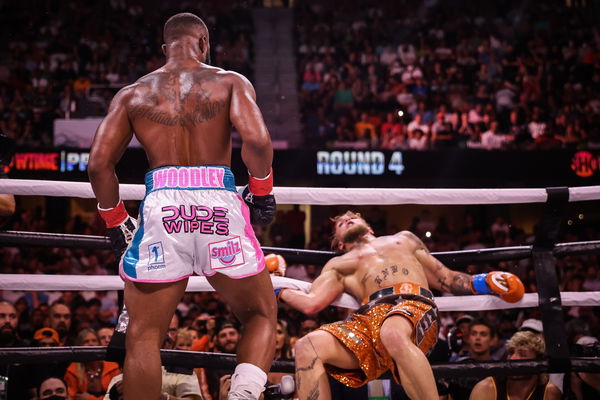 2021 has been a phenomenal year for boxing. We've seen the staunchest fans of the sport salivate over some iconic matchups across different divisions; all in all, it has been a fulfilling year for all boxing fans. However, there have only been a handful of fighters that have been successful in staging some of the biggest pay-per-view events of the year. Even though you may want to dismiss that notion right away, it would be extremely unfair and unjust to not throw Jake Paul into that mix with other names like Tyson Fury and Canelo Alvarez.
After winning a controversial split decision against five-time UFC champion, Tyron Woodley, in August, Jake Paul is now looking to put all doubts to rest as he has agreed to run it back with his toughest opponent yet. And, Woodley is stepping into this rematch with a rather humble and a 'student-of-the-game' approach.
ADVERTISEMENT
Article continues below this ad
A couple of nights of sleep ahead of the mega rematch at the Amalie Arena in Tampa, Florida, 'The Chosen One' finally opened up about his performance in the first bout at the recent media workout event. Instead of being in denial, Woodley outlined his errors and even compared Paul to Carlos Condit and even Robbie Lawler. He believes he understands Paul's approach much better now and will look to end the 24-year-old's four-fight winning streak on Saturday night.
"It wasn't a ton of volume from me from a boxing standpoint, but from an MMA standpoint, it was more than I was doing in my last fights. So, I gotta look at the blessing in disguise, I can't be just so hard on myself."
"I would like to do more volume. We looked at the strike count from the last fight, and then we gotta match that in every round of training. So, every time I'm training, there's a conscious thing on my mind to throw more."
"I just throw to throw, it's shots that I saw I could've thrown that I didn't. So, making it make sense, when he throw punches, make him pay the consequences," said Tyron Woodley.
What did we learn from Jake Paul vs Tyron Woodley 1?
After securing back-to-back knockout wins over NBA icon Nate Robinson and MMA veteran Ben Askren, the commentary booth was in a bit of a shock as Paul failed to get rid of Woodley inside 2 rounds, as he promised earlier.
As both fighters swam further into deeper waters, their true striking abilities finally came to light.
Based on their performances in their first fight, here are their most obvious in-ring strengths and weaknesses –
Jake Paul –
| | |
| --- | --- |
| Strengths | Weaknesses |
| Higher striking volume and effective jabs | Gaps in defense approach |
| Constantly targets the body | Puts guard down often |
| Better movement and footwork in comparison | Showed signs of gassing out in the later rounds |
| Checks shots with effective counterpunches | |
Tyron Woodley –
| | |
| --- | --- |
| Strengths | Weaknesses |
| Knockout power | Lower striking volume |
| Fights from outside the pocket | Insufficient counter-punching |
| Was able to walk Paul down across the ring | Lack of in-ring agility and movement |
| Better defense in comparison | Insufficient head movement |
Here's why Paul vs Woodley 2 will be a proper boxing grudge match
At the recent media workout, Jake Paul highlighted that there is no real bad blood between him and Tyron Woodley. Even the former UFC champ made it clear that Paul is a legitimate fighter, and trains very hard.
At the final press conference, Jake Paul, in a surprise move, said that he was done talking. Instead, he is now just looking to go out and put up the "greatest fight of the year." However, before we step into Paul vs Woodley on Saturday, it is important to truly understand what this fight really means for both.
Woodley is looking to re-enter the win column after suffering multiple losses in the UFC and Paul wants to put a cap on all of the doubts and social media hate by finishing Woodley once and for all. So, both fighters are hungry for a win, but for different reasons.
ADVERTISEMENT
Article continues below this ad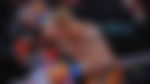 Throughout the short build-up to this rematch, Jake Paul has highlighted multiple times that he wasn't impressed with his performance in the first bout. On the other hand, Tyron Woodley has apparently been working on increasing his striking volume and enhancing his overall approach.
ADVERTISEMENT
Article continues below this ad
With improvements and modifications in their game plans, this fight could easily go down as the greatest boxing clash of their respective careers.
Both athletes are now determined to get their hands raised on Saturday night. While they left the first fight in the hands of the judges, Paul and Woodley will look to end this fight early in a devastating fashion. Chances are that this rematch will not go into deeper waters. Taking all things into consideration, who do you think gets the win on Saturday night?