Tyson Fury Adds Two More Achievements to His Glory
Published 03/14/2020, 9:50 AM EDT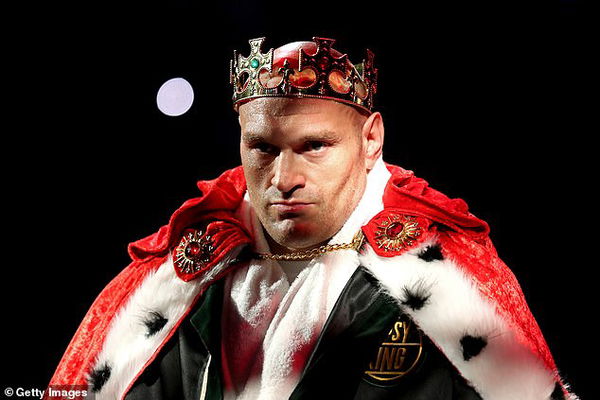 ---
---
Is Tyson Fury currently the biggest star of boxing sport? Is he a standalone attraction?
ADVERTISEMENT
Article continues below this ad
These are the questions that will face Fury after his stunning victory against Deontay Wilder.
The victory sees him pass through to become the WBC heavyweight champion and which can most probably assure him a spot of sport's alpha dog.
ADVERTISEMENT
Article continues below this ad
In the biggest night of the boxing, Tyson Fury reclaimed what he thinks was never taken from him, he just had to step down from it.
Tyson Fury has an unbeaten standing in the division of Big Three – Anthony Joshua, Deontay Wilder and Tyson Fury.
A scenario which is unthinkable given that he pushed himself into the verge of suicide with addiction and bipolar disorder and came back strong.
But we are still nowhere nearer to identifying the best world heavyweight champion due to boxing's lack of central authority.
But here we have a 31-year-old champion from Manchester who still thinks he has three more fights left in him to conquer the American market.
Apart from that, Fury reveals that he has now become the first heavyweight in history to become a two-time champion and simultaneously remain undefeated.
It's worth mentioning that nobody in the boxing history has won the top division crown, given them up (or in Fury's case stripped) and then come back to regain the title.
The second one he proudly says which no other man can claim is to win every single belt on offer in their respective weight category.
Fury who weighs over 110 kg can proudly say that since the inception of five world titles he has won the WBC, IBF, IBO, WBO and WBA titles.
No other boxer comes close to this record who weighs over 90 kg.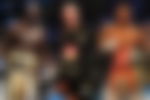 This is really some astonishing feat given that we are having trouble finding the best among the top three.
Coming fights in the ring can be seen as a fight of super fights in search of the undisputed heavyweight champion.
This was last done nearly two decades ago when Lennox Lewis was in the scene.
ADVERTISEMENT
Article continues below this ad
War of Words: Tyson Fury vs Anthony Joshua
The fight spark continues between two Britons who continuously mock each other over either their records or approach.
Anthony Joshua earlier warned Tyson Fury to be careful about what he wishes as young guns are coming up in the scene and he may find it difficult to keep up.
ADVERTISEMENT
Article continues below this ad
Fury says Joshua is only holding on to his belts. He further adds to the trash that Joshua has got only the leftovers of what he dropped.