Tyson Fury Admits He Pulled Through in the First Deontay Wilder Fight: "I Get Lucky Sometimes"
Published 12/11/2021, 4:58 PM EST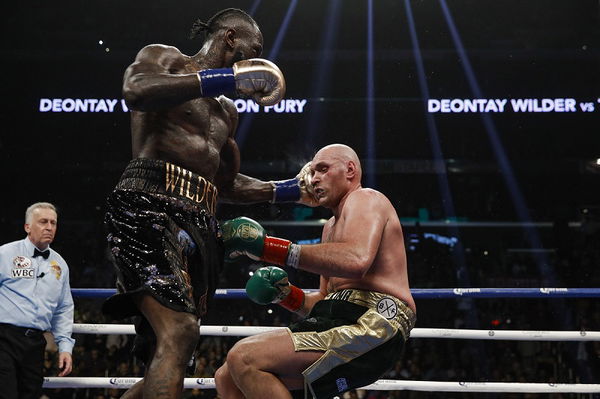 The Tyson Fury and Deontay Wilder three-part rivalry will indubitably go down as one of the greatest of all time. The bad blood, the heavy shots, the knockdowns, Fury's resurrection, and the constant threat of Wilder's big right hand; everything about this matchup was simply legendary.
ADVERTISEMENT
Article continues below this ad
After the first bout ended in a draw, Tyson Fury handed Deontay Wilder his first-ever career loss in the subsequent rematch in 2020. Soon after suffering this loss, 'the Bronze Bomber' accused Fury of glove tampering and got Fury to step into the ring once again in a trilogy fight in October 2021.
ADVERTISEMENT
Article continues below this ad
Unlike the first and second fights, Deontay Wilder showcased a much smarter game plan and did not simply stick to a uni-dimensional strategy. However, Tyson Fury was just simply levels above his rival and ended the last leg of their rivalry with a round 11 knockout.
Fury ended the second and third fights in a way that wiped all doubters off the board; however, in a recent interview 'The Gypsy King' admitted that the first fight was tough and that he barely made it through with a draw.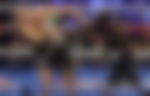 "I pulled through and that's made Gypsy King. Listen, I am not a big bragger. I do what I do. I get lucky sometimes and that's it. It is what it is, 31 times in a row," said Tyson Fury.
Tyson Fury might have actually sent Deontay Wilder into retirement
On a recent episode of Kevin Hart's YouTube show, 'Cold as Balls', Deontay Wilder finally made his first public appearance after suffering a loss against Tyson Fury in October 2021. When asked about his plans for the future, the former WBC heavyweight champion revealed he does not really have anything left to prove in this sport.
While he remains undecided on what is next for him in terms of stepping back into the ring, the Alabama native believes he only started boxing to fulfil a promise he made to his daughter when she was just a year old. He vowed to become a champion and support her to the best of his ability. And, he has delivered on all those fronts already.
ADVERTISEMENT
Article continues below this ad
Deontay Wilder said, "I have accomplished my goals in this sport. I told my daughter when she was one that I'd be a champion and able to support her beyond belief. I've done that. Should I give it a go one more time, or should I just retire and focus on other things?"
Wilder is not wrong in saying that he has nothing left to prove in the sport of boxing; however, he has a large fanbase that still believes he can walk over some of the biggest names in the current heavyweight division.
ADVERTISEMENT
Article continues below this ad
Do you want to see Deontay Wilder back in action?