Tyson Fury Claps Back at "Two S**thouse P***ies" Jake and Logan Paul
Published 12/09/2021, 6:37 AM EST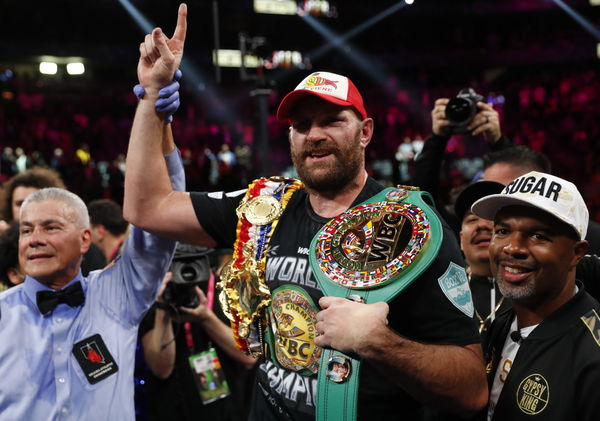 Following the collapse of the mega matchup between YouTuber-turned-boxer Jake Paul and undefeated 7-0 pro-boxer Tommy Fury, 'The Problem Child' has been taking back-to-back shots at the Fury family for bailing out of the agreed matchup at the last minute. And now, Tyson Fury has finally clapped back.
ADVERTISEMENT
Article continues below this ad
Even though he is now already matched up with Tyron Woodley to settle the controversial split decision in the first fight in August, Jake Paul has not held back from criticizing Tommy Fury, his father John Fury, and even his heavyweight world champion of a brother, Tyson Fury.
ADVERTISEMENT
Article continues below this ad
Paul has hit out at the Furys by calling them "shady" and accusing them of pulling out of fights all the time. 'The Gypsy King' recently even shared his thoughts on Jake Paul's latest comments targeted at him.
"Jake Paul can go suck a d**k for all I care. P***y. Not interested. Him and his brother are two s**thouse p***ies and they can never let in my world and they're f***ing b****es at the end of the day. And, if you don't like the language, get f***ed," said Tyson Fury.
And, when asked about what he makes of Jake Paul not offering his brother another shot, he conveyed that he could not care less.
"I don't make anything of it, let 'em do what they gotta do. No interest," Fury added.
Jake Paul is open to fighting John Fury and Tyson Fury as well
Before he gets his head into re-tailoring his training camp and strategy to counter anything and everything that Woodley could bring into the ring on December 18, Paul recently went on a spree and took shots at the entire Fury family.
At the last UK press conference, Fury's father, John Fury, made some harsh remarks about Paul and his girlfriend, Julia Rose. Now that the fight with Tommy Fury is off, Jake Paul finally shared his thoughts on John Fury insulting him and his girlfriend.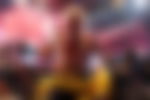 "You are a cringe old man, he's an old, miserable man who never accomplished anything in his life. He has a mediocre boxing record and the best thing he ever did was have s** with Tyson's mum to spawn Tyson. That's his only accomplishment – having a giant kid who became heavyweight champion of the world," Jake Paul dug into John Fury.
ADVERTISEMENT
Article continues below this ad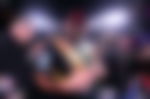 Moreover, he said that he would be open to fighting Tommy Fury's father and even the current heavyweight world champion, Tyson Fury if he agrees to come down to cruiserweight.
ADVERTISEMENT
Article continues below this ad
"I would fight John Fury, for sure, I think it would be hilarious. I would fight him and I would fight the whole family. If Tyson moved down to cruiserweight I would fight Tyson no problem," said Jake Paul.