Tyson Fury Dismisses Wilder's Claim- "I Didn't Get By All Guys"
Published 03/19/2020, 5:42 AM EDT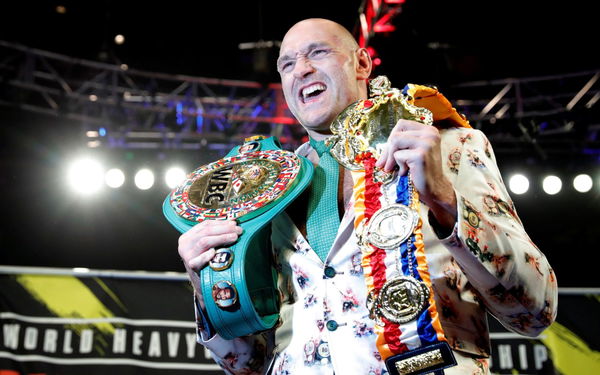 ---
---
The WBC heavyweight champion Tyson Fury has dismissed Deontay Wilder's claims of being the sport's hardest puncher.
ADVERTISEMENT
Article continues below this ad
The newly-crowned champion is all set to have Wilder-rematch in July.
Both Fury and Wilder have stood opposite each other twice in the squared ring. And Fury came out victorious the last time they faced each other.
ADVERTISEMENT
Article continues below this ad
Fury revisited his encounter with the Ukrainian Wladimir Klitschko back in 2015 when he stopped his decade-long reign.
He goes on to say that Klitschko is someone who can register visceral knockouts – 53 in 64 wins – which proves he's a true knockout artist.
"I've felt the power (of Deonaty Wilder). Ain't so bad. Ain't so bad," Fury told World Boxing News as he dismisses the talks of Wilder being the hardest puncher.
Fury then acknowledges Klitschko's knockout ability saying, "I don't think he punches harder than Wladimir Klitschko."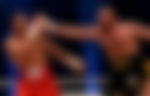 "Wladimir has a massive knockout punch and won a lot more fights than Wilder has."
Fury then takes a historical route saying the sport has seen many knockout artists and can't just put a label on any particular one.
"I didn't get hit by George Foreman and I didn't get by Rocky Marciano or any of those top guys. I didn't get hit by them, so I can't comment."
"So to say it's the biggest punch in history, I'm not really sure because I didn't get hit by all the guys in the history," Fury added.
ADVERTISEMENT
Article continues below this ad
Fury, however, did acknowledge Wilder's quick and fair amount of craft saying, "Wilder, I don't think it's so much his power. It's the speed it lands at, which can be tricky when you don't see it coming."
There is a growing amount of talk in the boxing circle about Fury's much-needed fight with Joshua.
We're still nowhere to identifying who the best world heavyweight champion is and after Fury's win over Wilder, these two became the obvious choice for the bout.
ADVERTISEMENT
Article continues below this ad
Joshua is set to defend his mandatory title bout against the Bulgarian Kubrat Pulev this June while Fury will have a mandatory rematch with Wilder.
Joshua currently holds the quarter of the heavyweight pie and if Fury wants to be etched in history books he will have his sight on Joshua bout.