Tyson Fury Jr. Gives the Heavyweight Champion a Taste of His Own Medicine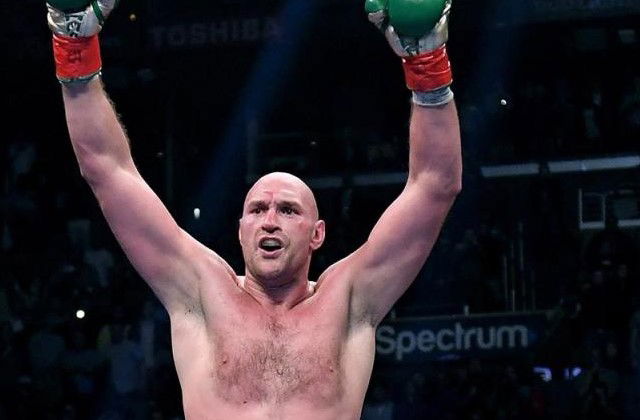 Tyson Fury is the "baddest man on the planet". Anyone would feel intimidated talking to 'The Gypsy King', let alone hurl cuss words upon him. However, in an Instagram live session, Fury was shouted upon by someone. Surprisingly, he could do nothing about it but smile.
The person to throw abusive words towards the boxing champ was none other than his son.
Fury, just like millions around the globe, is in isolation due to the outbreak of Coronavirus. He was aiming to utilise his time by performing his workout session on Instagram Live. Fury was accompanied by his wife, Paris. He was about to perform ten-star jumps. However, his children were in the frame.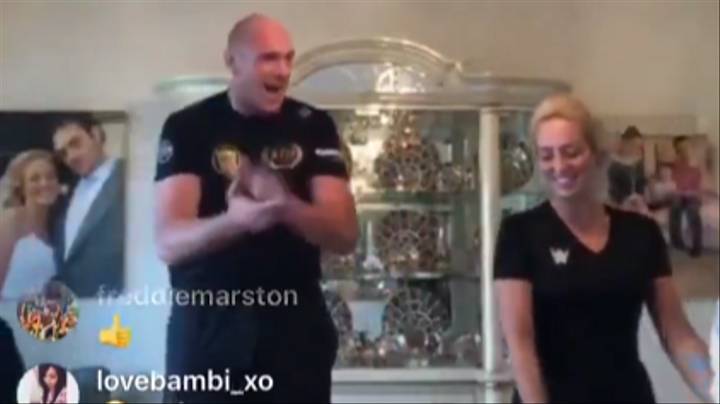 Fury shouted at them to get out of the shot. He clapped his hands and told them to "go and play computers or outside." At this point, one of his kids ran out of patience for his father. He appeared to yell "F*** you" at their old man.
Fury did nothing but smile at his children's hostility. However, the smile seemed to infuriate his young one even more. He then shouted, "f*** you p***k" at his old man. Even this didn't bother Fury. However, his wife left the room at this point. Meanwhile, Fury went on with his star jumps.
Tyson Fury and his wife have five children in total
Tyson and his wife, Paris, met a long time ago in 2006. His wife was also raised in a Gypsy family. The couple decided to tie the knot in 2008.
The couple has five children – three sons and two daughters. All three of his sons have names that start with Prince. The youngest member of the family, Prince Adonis Amaziah, was born in February last year. Fury's wife has also suffered a miscarriage before Fury's cancelled bout with Ustinov back in 2014. Furthermore, she lost another child on the day of Fury's comeback fight against Sefer Seferi.
Fury is set to battle Deontay Wilder in a trilogy bout later this year. He had defeated "The Bronze Bomber" earlier this year by a seventh-round knockout.