Tyson Fury Lauds Oleksandr Usyk – Sends a Fiery Message to Anthony Joshua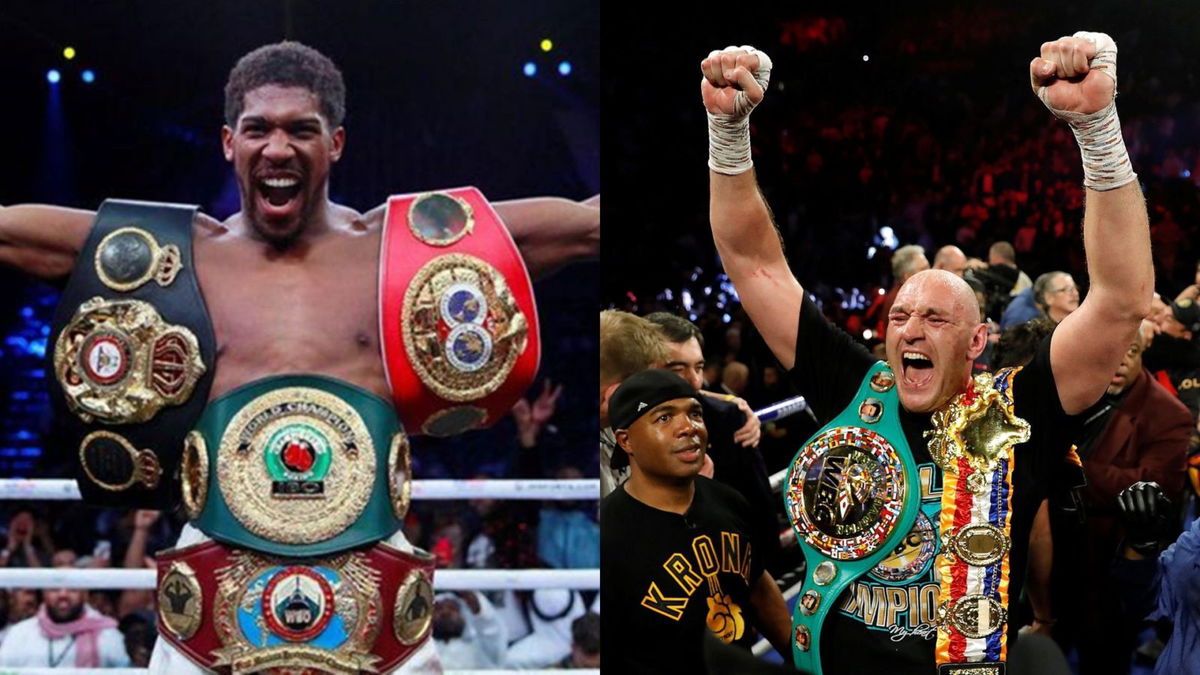 WBC heavyweight champion Tyson Fury wants to face his domestic rival Anthony Joshua fast. He even gave unusual advice to 'AJ' to make the fight happen before the expected date.
Joshua boasts the WBO, IBF, WBA, and IBO heavyweight titles and has an upcoming fight with IBF mandatory Kubrat Pulev. Thus, it can put a halt on his fantasy matchup against Tyson Fury.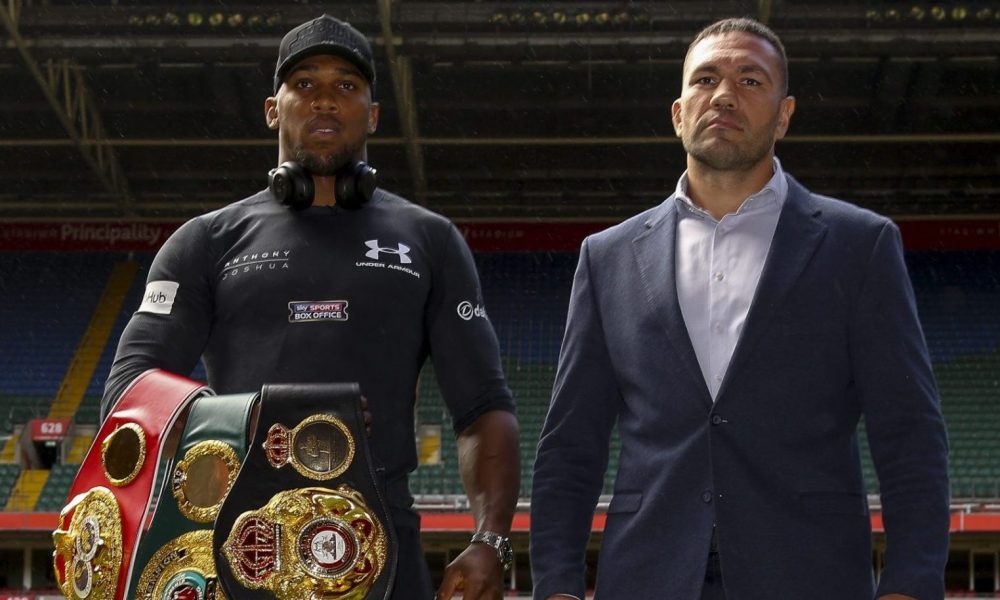 However, Fury has come up with an interesting solution to the problem. Amid all the turmoil and speculations, 'The Gypsy King' has advised Joshua to stop running away and fight him next year.
That said, Fury will also defend his WBC title against Deontay Wilder in December. After that, a heavyweight showdown between him and Joshua might happen for the fans.
Tyson Fury wants Anthony Joshua to vacate the World championship and face him
In the latest episode of Behind The Gloves, Fury talked about a lot of things going around his career, including a legacy fight with Anthony Joshua. It is no surprise that Fury is eager to face his British contemporary. However, citing the ongoing hurdles, he has blamed 'AJ' for delaying the bout.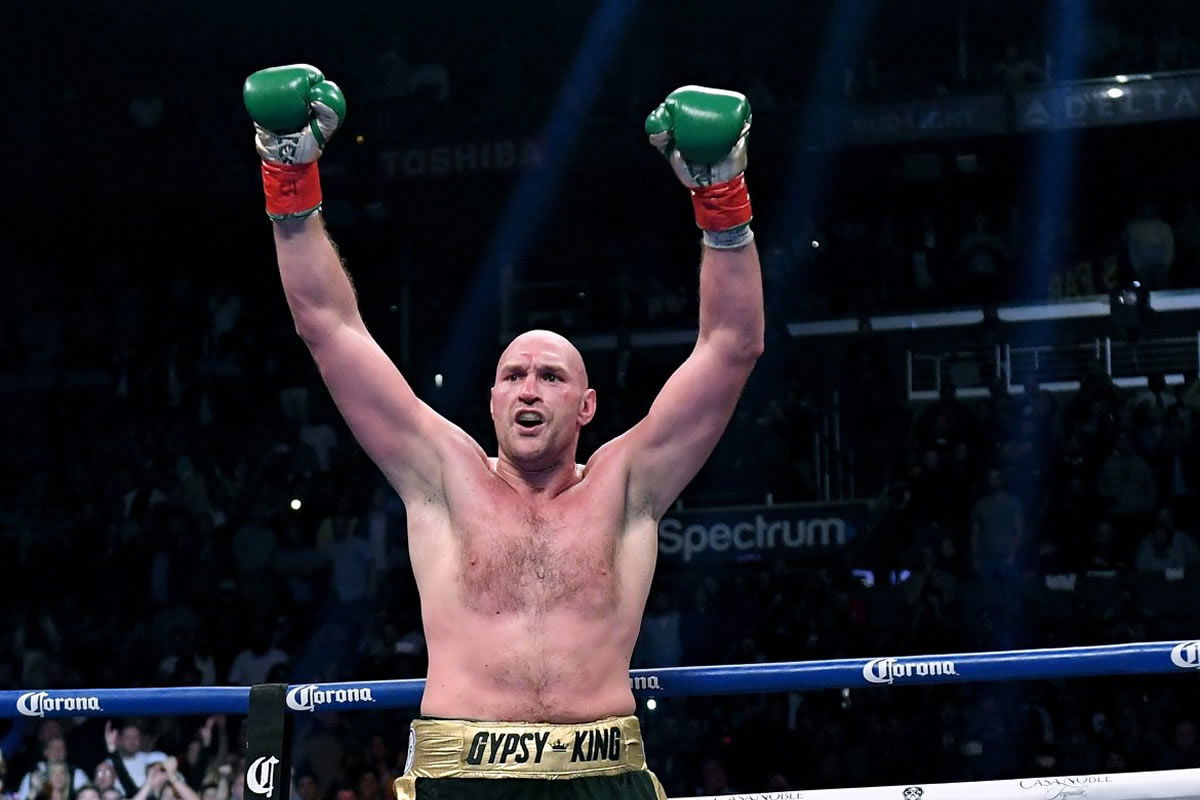 "I ain't running from you, I don't care about you. I'll go through you like a knife through butter. Come and fight the big boy, step up to the plate, and get knocked out," said Fury.
'The Gypsy King' further tagged himself to be the toughest heavyweight in the division.
"No disrespect to Oleksandr Usyk. Great fighter, cruiserweight world champion, probably going to be heavyweight champion if he fights Anthony Joshua. But don't take my retirement cheque, baby. Don't do it."
There's no denying Fury vs Joshua will be the biggest heavyweight blockbuster of the modern era. It will also benefit the respective promoters with massive PPV sales. Thus, no one would like to miss out on it.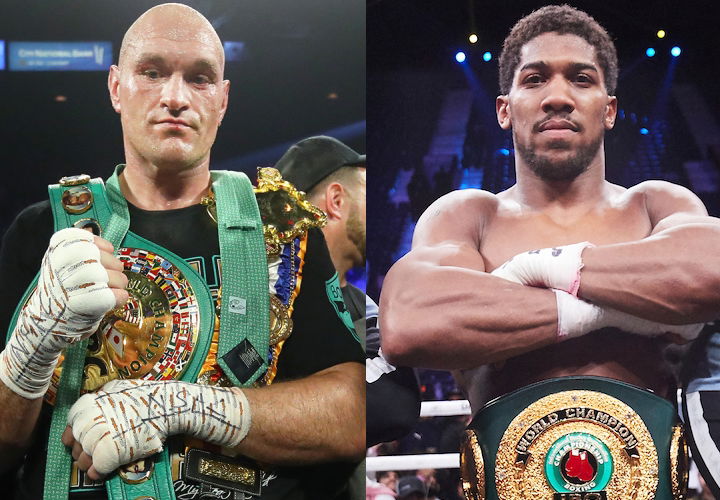 Well, it can only happen if Joshua doesn't have to defend all his world heavyweight titles against mandatory challengers. While Pulev is IBF's top-gunner, Oleksandr Usyk is WBO's mandatory challenger. Should he win against Dereck Chisora, fans might have to wait for a long time before they get to see Fury vs Joshua.
Read More: Eddie Hearn Divulges New Obstacle In Front of Anthony Joshua vs Tyson Fury
'The Gypsy King' doesn't want the WBO hurdle to hamper the fight.
"Vacate it! Let them boys fight for the vacant [WBO] belt, whoever it is, Usyk and [Joseph] Parker. We're at the top of the game. We're [in boxing to fight] the biggest fights out there. It's a boxing match, what's the worse that can happen? You can lose? Big deal." Fury said.
The heavyweight matchup is still up in the air with both contenders being lined against two valid opponents in Deontay Wilder and Kubrat Pulev. Only if they beat their upcoming rivals, the talks can continue further.