Tyson Fury Receives a Hero's Welcome at Manchester After Dethroning Deontay Wilder
Published 02/25/2020, 3:14 PM EST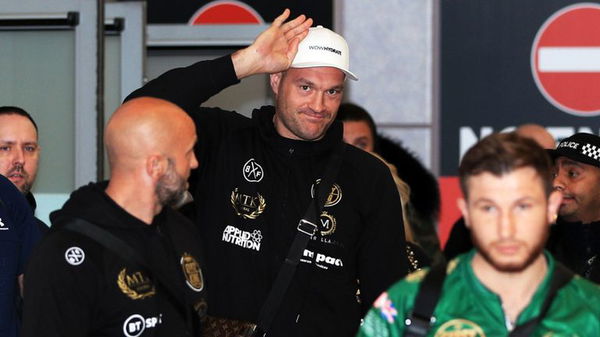 Tyson "The Gypsy King" Fury recently returned home to Manchester for the first time after beating
Deontay Wilder
. The welcome he received at the airport was nothing short of what one might expect.
The airport was crawling with the media and fans awaiting the Champion's arrival. People swarmed around him, asking for autographs, photographs or even just a handshake. Of course, who wouldn't want to witness a living legend in front of their own eyes?
Yes, Tyson Fury has earned the right to be called a living legend. The British fighter made a rather unbelievable come back to the world of boxing after crossing the gravest obstacles life could possibly throw his way.
ADVERTISEMENT
Article continues below this ad
Dealing with depression, alcohol addiction, and drug addiction, The Gypsy King had almost succumbed to the unfortunate perils that surrounded him. Yet, his warrior spirit called to him, and Fury paid heed.
Fury returned to the Boxing world with a bang and continued to keep his record blotless. He then met Deontay Wilder in December 2018 for a matchup that is considered to be one of the greatest of our generation.
The epic duel ended in a controversial draw. Both fighters gave in all they could for the complete length of 12 rounds. During that fight too, Fury rose up after being knocked down in the very last round. Truly, the spirit Fury holds is unmatchable.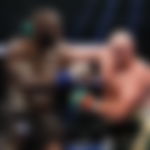 Meanwhile, the draw between the two led to the result reading "unfinished business". Well, the business remains unfinished no longer. Tyson Fury came back stronger than ever to fight Wilder in Las Vegas this Saturday. He truly seemed supernatural in the ring, and completely dominated the fight. He won via TKO and now holds the WBC World Heavyweight championship in addition to being the lineal champion of boxing.
What's next for Tyson Fury?
ADVERTISEMENT
Article continues below this ad
Fury looks stronger, more agile and more determined than ever. At this point in time, there seems to be no one who can stop him. Thus, it only seems logical for Fury to further his legacy.
The most spoken-about possibilities at the moment are a title unification match with Anthony Joshua and a trilogy with Deontay Wilder. While the former will definitely add more glory to Fury's name, the latter will be just what the boxing world wants. A final showdown to an epic in-ring rivalry. The final battle in a war of the best.
Yet, Fury's father, John Fury feels that it is time for him to let boxing go. According to John, Tyson has been through enough in his life and must look forward to things other than boxing.
ADVERTISEMENT
Article continues below this ad
What do you think the future holds for The Gypsy King?