Tyson Fury Reveals How Mike Tyson's Speed Made Him a Special Fighter
Published 12/11/2021, 10:30 AM EST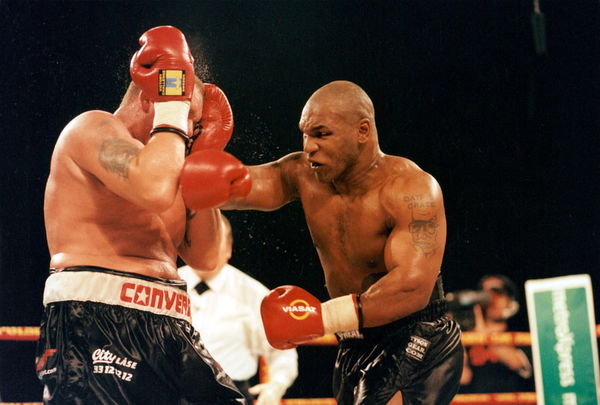 Reigning WBC heavyweight champion Tyson Fury has always been a fan of Mike Tyson. He even got his name Tyson from the 'Baddest Man On The Planet', who was the champion back when Tyson Fury took birth. Well, that's not just the sole reason why 'The Gypsy King' is so fond of Tyson.
ADVERTISEMENT
Article continues below this ad
Mike Tyson was arguably the most vicious puncher of his time and was a global superstar. Focusing more on his larger-than-life persona, several people even tagged Tyson as an overrated boxer. However, Tyson Fury has recently given his take on what made Mike Tyson a special champion.
ADVERTISEMENT
Article continues below this ad
In a video posted by Ring Digital, Fury was heard saying, "A lot of people underestimate Mike Tyson's speed as well. Yes, it was the speed that was coming. It wasn't like the one punch, ahh, what single slow punch."
"I was fast and it was coming left up, right up, down, side to side. It was coming from all angles and he was very ferocious and speedy and he could knock a man out with either hand, as we have seen. And the fear factor as well, a lot of people going in there were already beaten from Mike Tyson."
There's no denying Mike Tyson was a ferocious champion. In a career of 50 wins and 6 losses, he has 44 KOs in his favor. Besides, Tyson is one of the hard-hitting heavyweights to have ever played the sport. While Deontay Wilder from this era can challenge Tyson's status, 'The Bronze Bomber' actually claimed himself to be a better KO-artist than Mike Tyson before facing Fury.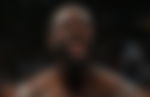 ADVERTISEMENT
Article continues below this ad
How did Tyson Fury defend Mike Tyson against Deontay Wilder?
In a debate of who's the better puncher between Tyson and Wilder, the latter picked himself. It didn't sit well with Tyson Fury, who has idolized Mike Tyson all his life. He promised to outclass Wilder in their rematch after a split decision draw in 2018.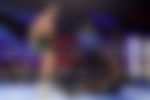 In a video dedicated to Mike Tyson, 'The Gypsy King' promised to stop Wilder and did it in the seventh round of their main event bout in February 2022. To this day, Fury is a fan of Mike Tyson and this shall prevail throughout the time. Despite being a loudmouth, Fury has never boasted of his supremacy over Mike Tyson.
ADVERTISEMENT
Article continues below this ad
Watch This Story: Top 5 Best Selling PPV Fights of Floyd Mayweather's Boxing Career