Tyson Fury Reveals the Exact Moment He Knew He Won the Third Fight With Deontay Wilder
Published 11/23/2022, 2:45 PM EST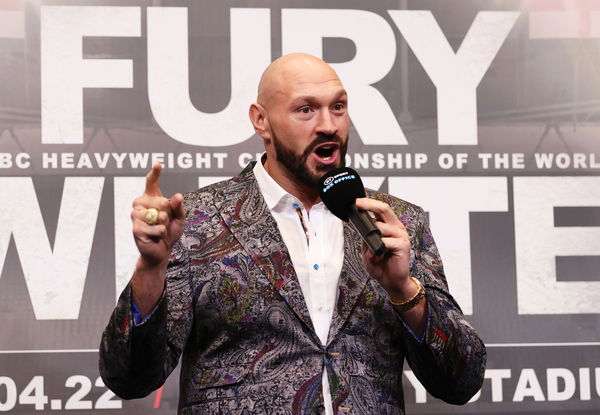 WBC heavyweight champion Tyson Fury and former champion Deontay Wilder competed in one of the best trilogies in boxing. The two heavyweight behemoths dished it out in the ring for three fights, giving their all to defeat the other. Fury got the best of 'The Bronze Bomber', beating him twice in their three fights.
Despite suffering two knockdowns in their third fight, The Gypsy King was able to get back and knockout Wilder in the 11th round. However, this was not the moment Fury knew he had won the third fight. In his auto-biography Gloves Off, Fury revealed that he knew he was going to win at the press conference before the bout. He claimed that Wilder's body language showed a lack of self-belief, and knew he would be able to exploit this to his advantage.
ADVERTISEMENT
Article continues below this ad
"When the time came for me to face Wilder in the ring for the third time, I knew he was there for the taking again because he'd sat through our LA press conference in June wearing a pair of sunglasses and a set of headphones. That had revealed a serious lack of self-belief," said Fury.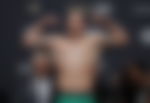 Fury is the only man that Widler has not been able to beat in his career. This certainly played a factor in their third fight after Widler was shocked at Fury's resilience in coming back from two knockdowns to win the fight.
Tyson Fury compares himself to a telepathic hero
In the biography, Fury also compared himself to a telepathic superhero who could read people's minds. He stated that he was similar to Professor X, who is a fictional hero with mind-controlling powers. "When it came to the type of mind games needed to dominate the headlines before a fight, I was a master like Professor X. The X-Men mutant with telepathic powers who could affect a person's thoughts from 250 miles away." said Fury.
ADVERTISEMENT
Article continues below this ad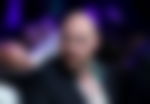 Although the heavyweight champion might not be able to read minds perfectly, he certainly has a knack for reading body language. This, in turn, is no less than a superpower in a sport where fighters long for any minuscule advantage.
What did you think about Fury revealing the exact moment he knew that he won? Let us know in the comments.
ADVERTISEMENT
Article continues below this ad
Edited By: Ajinkya Aswale