Tyson Fury Reveals Ultimate Game Plan to Beat Deontay Wilder
Published 10/08/2021, 8:58 AM EDT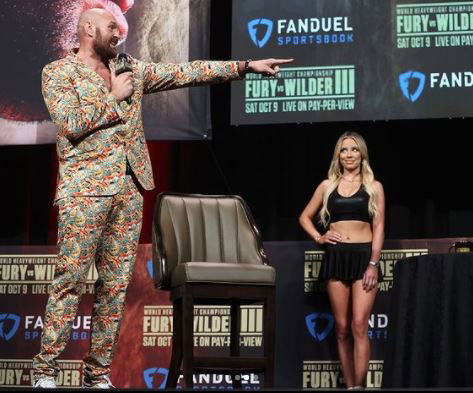 ---
---
Hours away from the final showdown, Tyson Fury and Deontay Wilder engaged in a heated exchange at the recent press conference in Las Vegas. Ever since his first career loss in February 2020, 'The Bronze Bomber' has kept to himself and has not stopped training for this trilogy fight.
ADVERTISEMENT
Article continues below this ad
Unlike the previous two events, Wilder has remained quiet and has adopted an 'action speaks louder than words' policy for this final fight.
ADVERTISEMENT
Article continues below this ad
However, nobody plays mind games like Tyson Fury; he finally pushed Wilder to talk back at the final press interaction before the bout.
The two heavyweight behemoths did not step back at any point and took shots at each other. The Alabama native stuck to his glove tampering narrative and labeled him a 'cheater'.
What really pushed Wilder to finally speak out was when Fury questioned him about his decision to switch trainers and train the hardest he's ever trained if all he did was cheat in that fight.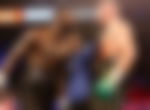 Instead of answering that question, the former WBC titlist then questioned Fury's decision to switch trainers for the previous two fights.
Amidst back and forths crammed with typical Fury-Wilder jargons like 'dosser' and 'cheater', Tyson Fury clearly highlighted what he intends to do to his opponent on October 9.
Fury called Deontay Wilder a liar, labeled him "insecure", and vowed to knock him out.
"You're a lying little dosser, insecure piece of s**t and you're getting knocked the f**k out b**h," said Tyson Fury.
Tyson Fury capitalized on Wilder's 'if it ain't broke' approach
Many analysts have observed that Deontay Wilder has not always capitalized on all weapons available in his arsenal. Over the years, he has almost always resorted to his big right hand to drop his opponents right away.
Before facing Tyson Fury for the first time in 2018, this approach had worked just fine for him in 40 straight pro-fights.
Naturally, he assumed his heavy hammer of a hand would work against Fury as well. Wilder had clearly adopted an 'if it ain't broke, don't fix it' approach; this cost him his first-ever career loss.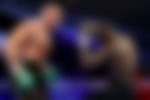 Their first iconic 12 rounds will go down in the history books as one of the greatest and the most dramatic of all time. Despite popular opinion, that fight was indeed a 50-50 affair and ended with a split draw.
That entire fight acted as a 'feeling out' process for 'The Gypsy King'.
He picked up on Wilder's uni-dimensional approach in the first fight; in the 2020 rematch, Tyson Fury made the necessary adjustments. He outsmarted his opponent, stunned him multiple times throughout the fight, and won via round 7 TKO.
Deontay Wilder, Malik Scott and the 'Rebirth' of the Bronze Bomber
However, it seems coach Malik Scott has tried to lead Deontay Wilder in the right direction for this fight.
In recent training clips, Wilder can be seen working on new techniques. In these videos, he has shown improvements in movement, defense, footwork, and even new striking maneuvers. Fans picked up on the former champ focussing on body shots and introducing combinations over just throwing haymakers.
At the recent press conference, Scott reaffirmed that he has not tried to modify Wilder's techniques. However, he claims he has rather helped him uncover unused tools in his toolkit.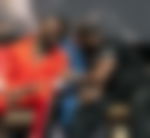 "When it came to working with Deontay's fundamentals it was easy because he has good fundamentals, it's just a lot of times he didn't use them.
"When he got into a fight, a lot of those things disappeared and I just never understood why. It's because he got content with just knocking people out with one weapon which was the right hand.
"What I did was I went to his toolbox, pulled everything out that I feel as though he'd do well and I made sure we didn't do it from a subconscious state or by accident by constantly doing it and drilling it over and over again.
ADVERTISEMENT
Article continues below this ad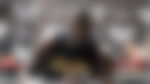 "It's not like I gave him a toolbox and I'm teaching him something new. I'm just reminding him about so many different tools that he just wasn't using," said Malik Scott.
Over the years, many have argued if Deontay Wilder can unlock the rest of his arsenal, he could become unstoppable.
ADVERTISEMENT
Article continues below this ad
Tyson Fury could be in for a long night at the office if 'the Bronze Bomber' comes out a new fighter on October 9.