Tyson Fury Sends Stern Warning to Oleksandr Usyk as He Begins Fight Camp for Their Undisputed Title Fight
Published 03/11/2023, 7:18 AM EST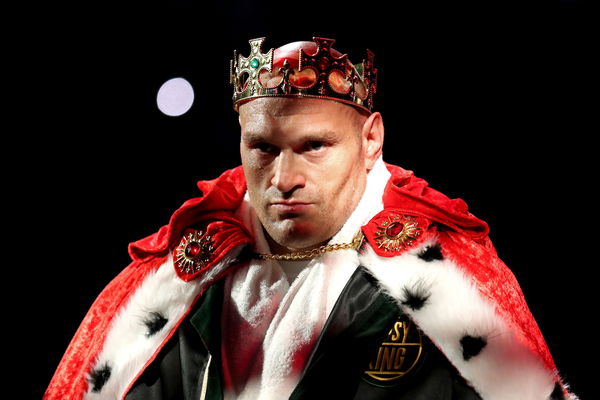 Oleksandr Usyk has been a potential opponent for Tyson Fury especially after the latter made his return to the sport. Though for a substantial period of time, the negotiations of the fight were not prolific between the two fighters and it lead to a delay in the highly anticipated bout. Fury contended that the revenue split between the two main event fighters should be "70-30". Fortunately, it appears that Usyk has accepted the offer, and the awaited match is soon going to take place.
The Twitter handle of the WBA (World Boxing Association) confirmed the same. Fury is looking to cut no corners as he even has commenced his training for this historic bout.
Tyson Fury is full of confidence ahead of his bout against Oleksandr Usyk
ADVERTISEMENT
Article continues below this ad
Fury has never faced a fighter like Oleksandr Usyk before in his career. Usyk's boxing acumen is through the roof for the heavyweight division. His last two bouts showcased his lighting fast hands and slick defense. Both fighters are undefeated and will be putting their legacy on the line.
Just to spice it up, the winner of the fight would unify the heavyweight belts and will be the undisputed heavyweight champion.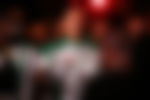 The stakes of this fight are as high as they can get. Yet, Fury is not intimated. He recently posted a video on his Instagram story in which he states, "Today is my first day of training for the Usyk fight. I do not need 6 months, I don't need 4 months and all that. I need 6 weeks and a week rest. Happy days. And I am gonna impose my will on, (Usyk) sneaky motherf*cker. Cannot wait."
The date set for this bout as of now is April 29th, 2023, which is not that far considering the weight of the fight. Though, the two have been talking about sharing the ring publicly for more than a year.
Read More: "Gotta Respect the Legacy That He Crafted by Doing the Bare Minimum": Tyson Fury Invites Severe Criticism From Fans as He Disagrees With a 60/40 Purse Agreement for Usyk Fight
One might argue that the fight does not need heavy promotion ahead of it. Not to mention, the storyline and the personalities are enough for the fight to sell itself.
Former boxing champion lauds Usyk for taking the fight on Fury's terms
Usyk accepted the terms of the fight laid down by Fury, which impressed a lot of fans and also former boxing champions. Tony Bellew, who fought Usyk in 2018, took to Twitter and stated, "You can't not respect this man! Sells himself and his 3 out of 4 belts well short! He does this cos he wants to be the best and also help his country."
ADVERTISEMENT
Article continues below this ad
Indeed, Usyk's actions must be lauded as it is due to his agreement the fight will take place. This historic fight is really a toss-up. Both fighters will put it all on the line and fight for their legacy.
ADVERTISEMENT
Article continues below this ad
How do you foresee this fight? Do share your analysis with us in the comments below.
WATCH THIS STORY–Five Fascinating Facts About Tyson Fury
Edited By: Vineet Nandwana