WOW! Tyson Fury Shows Why He is "The People's Champ"
Published 03/05/2020, 3:25 PM EST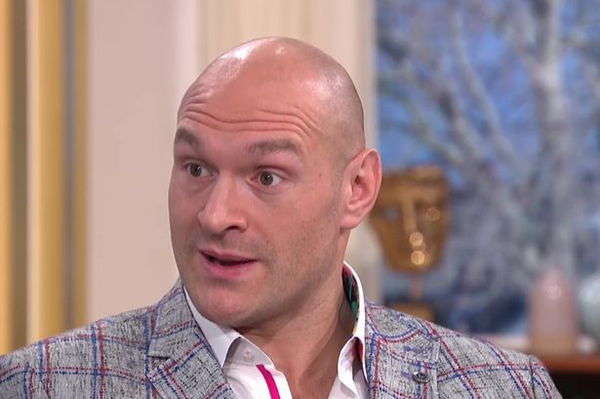 ---
---
"The Baddest Man on The Planet" is a title reserved for the heavyweight champion in boxing or the UFC. However, the current heavyweight kingpin Tyson Fury has no aim of living up to that nickname. Instead, he is more interested in cementing his legacy of being "The People's Champ".
ADVERTISEMENT
Article continues below this ad
Fury, in a video that has surfaced online, is giving unsolicited advice on mental health to one of his fans. The fan, named Colby, asked the heavyweight kingpin for a photograph. Fury went on to chase him down and gave his two cents of wisdom on dealing with mental health issues
While talking to Fury, the fan opened up about how his parent's separation has left an indelible mark upon him. "I went through a stage when I was depressed, it was hard for me growing up, my mum was a single parent", Colby said.
ADVERTISEMENT
Article continues below this ad
Tyson advised him to focus on boxing, if that is what he is doing, and put his positive energy into it. "My parents split up and all that s**t, whatever, it's not easy. My advice would be, if boxing is what you're into it, get into that and put some good energy into it", said Fury.
Tyson Fury correctly predicted that the fan was suffering from mental health issues after a very brief talk with him
However, the heavyweight champ chasing people to offer advice is not the part that strikes out the most. When the fan asked Tyson Fury for the photograph he never mentioned about his issues. In the very brief amount of time that the two interacted, Fury figured out Colby's problems. He speculated that his fan may be serving from some mental health issue. His guess eventually proved to be spot on.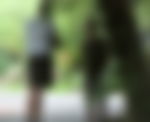 Fury then looked at the camera and said that this kind of experience humbles him. He said that what drives him now is the opportunity to make a difference in people's life.
The video of the incident was a part of a three-part documentary, named "The Gypsy King" by ITV. Two episodes of the documentary have aired in February. The final instalment will be streaming tonight in the UK. The timing of the airing of the documentary is perfect considering that Fury has been the centre of attention of combat sports in the past two weeks. His knockout of Deontay Wilder has cemented his legacy as the supreme heavyweight of our times.
ADVERTISEMENT
Article continues below this ad
Tyson himself struggled with depression and drug abuse after he captured the heavyweight crown from Wladimir Klitschko in 2015. However, how he came out of it has served as an inspiration for millions of his followers around the globe.
Fury also has his next task cut out for him. His last opponent, Deontay Wilder, has activated his rematch clause and the two will meet later this year for the trilogy fight. After seeing their previous two fights, Fury will be the overwhelming favourite heading into the third. Both experts and fans alike believe that Wilder only has a puncher's chance of winning the trilogy.
How do you think the third fight will pan out between the two?
ADVERTISEMENT
Article continues below this ad