Tyson Fury vs Deontay Wilder 3: Who Will Win?
Published 10/08/2021, 5:43 PM EDT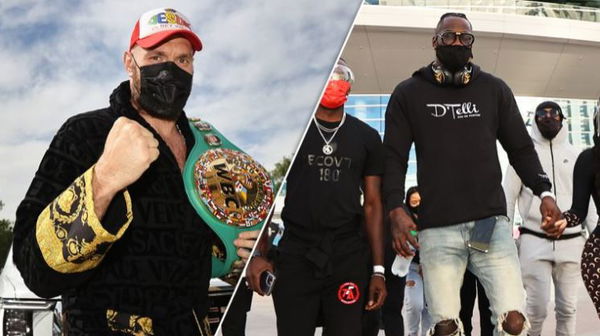 ---
---
The Tyson Fury vs Deontay Wilder trilogy fight on October 9 is now only hours away. Both fighters have now weighed in at their heaviest marks in this trilogy yet; Wilder will come in at 238 lbs and Fury is coming in at 277 lbs.
ADVERTISEMENT
Article continues below this ad
Over the past few months, this matchup has seen its ups and downs, much like the previous two times. However, it now seems both fighters are now eager to get into the ring and possibly even put an end to their bad blood.
In the recent press conference, Deontay Wilder seemed calm, cool, and composed. While he has tried to let his performance on October 9 speak louder than words, Tyson Fury managed to drag him into a 5-minute long heated back-and-forth.
ADVERTISEMENT
Article continues below this ad
Clearly, the bad blood is still intact. This final leg of the Wilder vs Fury trilogy has the potential to go down in the history books and could easily change the course of the division.
Over the past few months, many have tried to piece together fragments of this fight to draw a meaningful conclusion and make a logical prediction.
Here's a detailed account of what you really need to know before Wilder and Fury step into the ring. This piece will also attempt to determine the likely outcome of Tyson Fury vs Deontay Wilder 3-
Tyson Fury vs Deontay Wilder: Everything you need to know
The first 12 rounds of this rivalry will go down in the history books as one of the greatest of all time. Despite popular opinion, that fight was indeed a 50-50 affair and ended with a split draw.
That first fight acted as a 'feeling out' process for 'The Gypsy King'.
He picked up on Wilder's uni-dimensional approach in the first fight; in the 2020 rematch, Tyson Fury made the necessary adjustments. He outsmarted his opponent, stunned him multiple times throughout the fight, and won via round 7 TKO.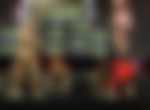 However, it seems Deontay Wilder has been working towards filling in some glaring gaps in his game plan. In recent training clips, Wilder can be seen working on new techniques.
In these videos, he has shown improvements in movement, defense, footwork, and even new striking maneuvers. Fans picked up on the former champ focussing on body shots and introducing combinations over just throwing haymakers.
Tyson Fury simply cannot afford to overlook his opponent in the third fight.
Wilder vs Fury 3: Final Prediction
Tyson Fury's movement, defense, and striking agility cannot be matched by any contender in the conventional heavyweight division. Fury already has a deep understanding of Wilder's go-to approaches; for this reason, fans might feel inclined towards picking him as a favorite in this third fight.
However, to ignore and disregard Wilder's effort and time spent in training camp with Malik Scott might not be the wisest decision.
ADVERTISEMENT
Article continues below this ad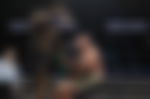 Moreover, no matter what Fury brings to the table, Wilder's 'big right-hand' will continue to loom over him unless and until he knocks him out.
Considering all factors, anyone who claims to know what is going to unfold on October 9 is most definitely lying. Therefore, no logical prediction can really be made for this mega heavyweight battle; a rational assessment can only be made when we can get a sense of the form that both fighters are in.
ADVERTISEMENT
Article continues below this ad
Only time will tell how this rivalry actually comes to an end.  Regardless of the outcome, this trilogy will go down in history as one of the greatest ever.