'Tyson Wasn't the Strongest Guy Mentally' – Former Trainer Makes a Shocking Claim About Prime Mike Tyson
Published 12/04/2020, 3:06 AM EST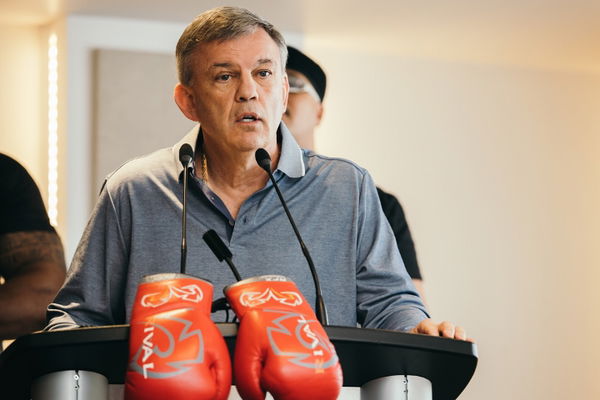 ---
---
Mike Tyson's former trainer and famous boxing coach Teddy Atlas has given an insight into Tyson's biggest weakness since his prime. Atlas was assistant trainer to 'Iron Mike's head trainer, Cus D'Amato for a few years when the super-star was still coming through the ranks. He has now made a bold claim about Mike Tyson after his comeback fight.
ADVERTISEMENT
Article continues below this ad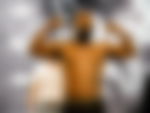 Speaking on THE FIGHT with Teddy Atlas, he said, "You have to go to a deeper place to… to see or understand this. And it's something that I talked about when he was in his prime. Tyson wasn't the strongest guy mentally, but he was physically what he was."
ADVERTISEMENT
Article continues below this ad
Atlas felt that Tyson's extreme physical advantage was the reason behind his success and not his mental capacity to get through fights. He added, "One of his flaws, was never physical. It was mental, emotional. It was being what he had to be when the moment came to be that; to be that warrior, to be that Viking, to be that, you know, Samurai… to be that guy."
Atlas changed the entire narrative and suggested that 'Iron' found ways out rather than ways in. This may come as a surprise to many fans, as many believed Mike Tyson to be a tough fighter since he was brought up in that kind of neighborhood.
READ: "No More Excuses"- Evander Holyfield Demands Mike Tyson In Exhibition Bout
Does this claim from Teddy Atlas hold any value?
We have to take into consideration that Atlas did not know Tyson for the longest time, and the relationship between the two was short-lived. However, he may have a point. Though Tyson was very vocal about his struggles throughout his career, he faced a challenge in digging through fights. Atlas explained that if he can steamroll an opponent, he will; but he won't scrape through a tough victory.
ADVERTISEMENT
Article continues below this ad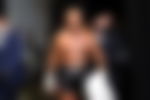 Atlas referenced the Buster Douglas and Evander Holyfield fights to prove his point. When re-watching those two fights, it is evident that Tyson did struggle to cope with not being the better man in the ring.
However, Atlas is understating his mental strength. It takes a lot of strength and discipline to come back at 54, and 'Iron Mike' did it. So although Tyson may not have had the best mental strength, he clearly has enough.
ADVERTISEMENT
Article continues below this ad
What do you make of Atlas' claim?