Unorthodox But Effective- How WBC Champion Tyson Fury Trains
Published 12/30/2020, 4:55 AM EST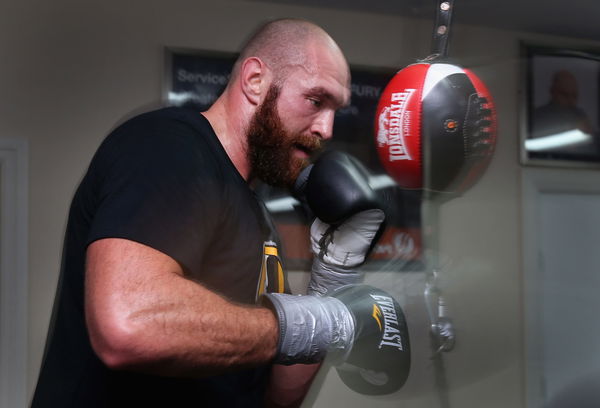 ---
---
Many fans regard WBC heavyweight champion, Tyson Fury, as the best heavyweight right now. The undefeated champion is known for his unorthodox fighting style. However, he garnered global attention with his incredible weight loss transformation.
ADVERTISEMENT
Article continues below this ad
This leaves many asking, how does Tyson Fury train? Let's take a closer look at the champion's training routine.
After his ban from the sport, Fury got into several ill habits and put on a lot of weight. The 'Gypsy King' struggled with substance abuse as well as other mental health issues.
ADVERTISEMENT
Article continues below this ad
Despite this, after he served the duration of his ban, he was determined to come back. He used his workouts to keep fit, both physically as well as mentally.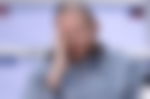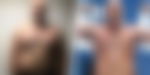 It is this transformation that inspires many others to this day. And luckily for fans and followers, his books and videos have documented his journey.
His training usually comprises 2 or 3 sessions a day, with different aspects. However, we can break it down into 5 different aspects: Running, Boxing, Gym workouts, Recovery, and Nutrition.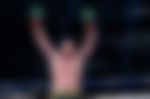 Boxing workout of Tyson Fury

Because the undefeated champion is blessed with fantastic attributes, his training regime is tailored to his strengths. We see Fury work a lot on his movement and defense in his boxing sessions. You can find him using things like pool noodles to work on defense and shadowboxing to work on movement.
However, the champion also works on his power punching, counter-punching, and jabs. Standing at 6'9", Fury has a reach advantage over a majority of his competitors and you can often see him work on maximizing the effectiveness of this.
While he may have a fairly respectable knockout percentage, Fury is very comfortable going the distance. And this is where his running comes in.
Generally, Tyson Fury will run every day; however, the distance will vary depending on the training plan. This, along with sparring, gives him the endurance he needs to maintain the pressure for 12 rounds.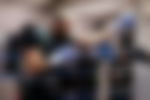 Tyson Fury's Gym workout
The 'Gypsy King' doesn't stop his training in the boxing gym. It is no secret that he includes weight training into his routine. We have seen him regularly lifting heavy weights with ease. This helps the champion increase his punching power, while also building up the muscle mass.
His gym sessions also involve a lot of core work, as well as a fair bit of injury prevention exercises. Fury does a lot of ab workouts that have helped him reach peak shape. While we often see him getting in the rehab exercises with resistance bands.
Other aspects of Tyson Fury's training
It does not end there for the WBC Heavyweight Champion. He considers recovery an integral part of his workout. Fury is regularly getting massages to recover. While his diet has been very strict ever since he started his weight loss journey.
Gone are the days where the Englishman can eat what he wants and drink whatever he craves. He has his own nutritionists when in camp, and his wife maintains the discipline when he is out of camp.
ADVERTISEMENT
Article continues below this ad
Fury has also said that eating the right things helps keep a healthy state of mind. Other than these, you will also notice that Fury always trains for his fights in foreign countries.
For his fight against Deontay Wilder, he was training in Big Bear, California. While he started his weight loss journey with a camp in Marbella. This is usually to get away from the routine life back home.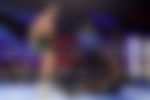 Therefore, it is clear to see just how much goes into the champion's success. Furthermore, thinking back to where he came from makes it all the more impressive.
ADVERTISEMENT
Article continues below this ad
The fact that his training helps him with his mental well-being, we can expect Tyson Fury to maintain his physique for years to come.