Unseen Video of Floyd Mayweather's Billion Dollar New Year's Eve Party Surfaces on the Internet
Published 01/24/2022, 6:00 AM EST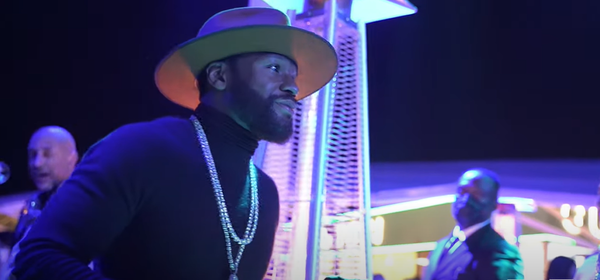 Floyd Mayweather earned a lucrative paycheck of over $100 million in June 2021 when he took on social media star Logan Paul in an exhibition boxing bout. Having flirted with a full-time retirement in the fight's aftermath, which resulted in a draw, Mayweather seems geared up to take on Money Kicks in his next exhibition stint.
These non-professional fights can generate multi-millions for him, and Mayweather is well aware of how to spend it in style. He dropped news of his 2022 plans just a few weeks back and sent several fans into a frenzy. Meanwhile, the ideas seem to have stuck in his mind during his trip to the Middle East.
Mayweather was partying on New Year's Eve in Dubai, and the video of his celebration has taken a toll all over the internet. The entire Party took place at Hotel Burj Al Arab, the same venue which can host his next potential exhibition fight. No wonder Mayweather flaunted his fashion sense and richness to a vast extent.
ADVERTISEMENT
Article continues below this ad
From grooving to the music to relishing his time with the business partners, 'TBE' looked afresh, and that's how he may have come up with the idea of doing another exhibition. 50-0 as a professional boxer, the five-division world champion is ideally done with the sport.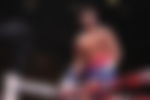 But he is still eager to trade shots with celebrities and can continue to maintain his lavish lifestyle. Money Kicks, who is rumored to be Mayweather's next opponent, is a renowned YouTuber. Thus, both sides can garner massive viewership and stage another PPV success at the Box Office.
Floyd Mayweather is still at the top of the world
ADVERTISEMENT
Article continues below this ad
Aged 44, Floyd Mayweather's last professional outing was against Conor McGregor in 2017 was his final and 50 win. However, Mayweather took on two more opponents after that. After beating Tenshin Nasukawa in Japan in 2o17, he went into a long hiatus. Nevertheless, 'Money' returned four years later and faced Logan Paul, which may have been his worst performance to the date.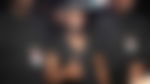 The eight rounds bout had no official weight limits and no judges to score the fight. The bizarre matchup ended in a draw. But Mayweather apparently found a blueprint on how to make millions and remain active in the sport. Thus, Money Kicks can be his ticket to amassing more fortune, and 'Money' shall full use of the opportunity.
ADVERTISEMENT
Article continues below this ad
Watch This Story: Top 5 Best Selling PPV Fights of Floyd Mayweather's Boxing Career
Do you think Floyd Mayweather should continue fighting exhibition bouts?