Vergil Ortiz Jr:- Five Best In-Ring Moments of His Career
Published 03/16/2021, 11:25 PM EDT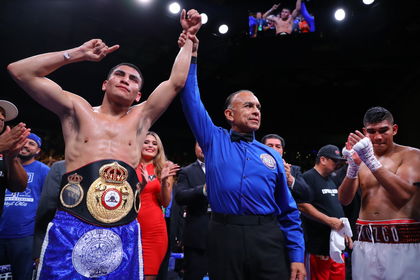 ---
---
In less than five years as a professional boxer, Vergil Ortiz Jr. has already sent shock waves throughout the welterweight unit. He has set an unbeaten run of 16 fights with all the victories coming via KOs. That said, he is on the brink of demanding the world title bouts and seems to be walking the right path in his career.
ADVERTISEMENT
Article continues below this ad
It's hard to pick up the best moment when you are new and just half a decade old in the circuit. But Ortiz Jr. has already produced some amazing displays of his skills. While he continues to roar his way through the elites, here's a look at the five best in-ring moments in his professional journey.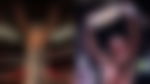 ADVERTISEMENT
Article continues below this ad
Vergil Ortiz Jr. vs Samuel Vargas
Ortiz Jr. went till the seventh round for the first time in his career against Samuel Vargas. But that didn't stop him from registering another KO. Despite receiving some heated shots from his adversary, Ortiz Jr. remained the aggressor and poleaxed Vargas.
While Vargas also displayed his heart by staying relevant, Ortiz Jr's shots were too much to handle as the referee had to step in and stop the fight. Defending his WBA (Gold) welterweight title, it was an impressive performance coming from Vergil Ortiz Jr.
Vergil Ortiz Jr. vs Julio Rodas
Ortiz Jr couldn't have set a better debut as he began his pro career with a sensational first-round KO. He locked horns with Rodas and with no professional experience, Ortiz Jr. still looked dominant. While many thought the fight would go to the distance, it ended in round one.
A 16-year-old Vergil Ortiz Jr, landed prominent shots to bag the win. As he walked off the canvas, the entire boxing world saw a future prospect in him. The unparalleled debut continues to allure the boxing fans.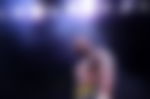 Vergil Ortiz Jr. vs Antonio Orozco
Ortiz Jr's first WBA (Gold) welterweight fight saw him being hit several times by his opponent, Antonio Orozco. In the initial stage, Orozco looked dominant and had an answer for Ortiz Jr's attacks. Meanwhile, the American prodigy didn't lose his calm. Instead, he waited for the right moment and got it ahead.
While it became a fight between equals, Ortiz Jr. displayed his supremacy. In round six, he grabbed the win with another sensational knockout to silence his critics in fashion.
Vergil Ortiz Jr. vs Roberto Ortiz
On the undercard of the Canelo Alvarez vs Gennady Golovkin rematch, Ortiz Jr. made his name by bagging a second-round KO against Roberto Ortiz. Boasting of a 10-0 record, Vergil Ortiz was confident from the very beginning. He landed heavy shots in the first round and looked eager to close the show.
But Roberto Ortiz took it to round two, and that's when he suffered the thunderous KO. Vergil Ortiz Jr, became 11-0 with the win and amused the fans before they saw Alvarez and GGG collide.
Vergil Ortiz Jr. vs Brad Solomon
In his fifteenth appearance as a pro, Ortiz Jr. took on a looming Brad Solomon. It appeared to be a close contest in the initial stage. But as the rounds flew by, Ortiz Jr. began dominating his rival. In round four, he dropped him with a hard jab. While Solomon got back on his feet, in round six, Ortiz Jr. forced him to take a knee twice to earn a glittering stoppage win.
ADVERTISEMENT
Article continues below this ad
Following the fight, Ortiz Jr. vowed to aim at the bigger names, and with his current outlook, we can expect him to enter the world title picture very soon.
Do you think Vergil Ortiz Jr. will remain undefeated in his professional ride?
ADVERTISEMENT
Article continues below this ad