Vergil Ortiz Jr. vs. Egidijus Kavaliauskas Stats Comparison: Record, Knockouts, Net Worth, Followers, and More
Published 08/14/2021, 8:07 AM EDT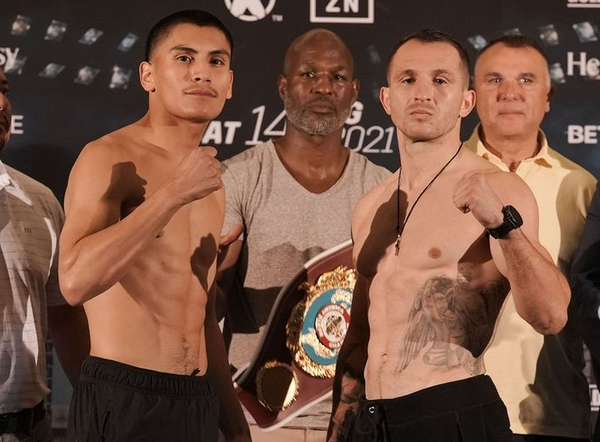 ---
---
Vergil Ortiz Jr. is on an all-in-all knockout streak, with 17 KOs in 17 professional appearances. Hence, he rightly looks favorable to turn Egidijus Kavaliauskas into his 18 victim this Saturday night. However, overlooking the Lithuanian rival can be a brutal mistake.
ADVERTISEMENT
Article continues below this ad
Although Ortiz Jr. dwarfs his opponent in stats and numbers, Kavaliauskas can bring in some unwanted problems. Having the experience of fighting Terence Crawford, 'Mean Machine' Kavaliauskas has more professional experience than Ortiz Jr.
ADVERTISEMENT
Article continues below this ad
That said, both men have several features to tout regarding their superiority. But only the in-ring cash can settle the odds. Before they collide in a Golden Boy showdown on August 14, here's a battle between them on the papers and under several valid parameters.
Vergil Ortiz Jr. vs Egidijus Kavaliauskas: Boxing Records
Both men have had their share of experiences on the amateur ride. However, Kavaliauskas surpasses his opponent with more experience to his side. Vergil Ortiz Jr's amateur career reflects 14 wins and 6  losses, in which there has been zero KO-affair.
In response, Egidijus Kavaliauskas has 49 wins and 18 losses in the amateur ride. With 5 wins via KOs, the Lithuanian boxer has also suffered 5 KO losses. However, their professional careers have been spectacular.
Golden Boy Prodigy Ortiz Jr. is currently on a perfect fight streak with 17-0 and has acclaimed all 17 wins via knockout. Ending a KO-draught of his amateur career by entering the professional ride, Ortiz Jr. is now an acclaimed Knockout elite. He has competed in 52 rounds, with are just over 3 rounds/fight average.
Egidijus Kavaliauskas has a record of 22-1-1- in the professional circuit with 18 KOs o board. Hence, he is also an alarming hard-hitter, securing most of the wins via KO. Kavaliauskas has appeared in 105 rounds, and these numbers clearly give a tough challenge to Vergil Ortiz Jr's resume.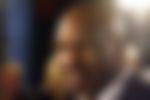 Vergil Ortiz Jr. vs Egidijus Kavaliauskas: Height, weight, age, and other features
23-year-old Vergil Ortiz Jr is a decade younger than his nearing rival Egidijus Kavaliauskas. But they mostly share similar physical features. The orthodox pugilists also share similar stances.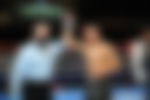 But standing at 5'10", Vergil Ortiz Jr, is an inch taller than 5'9" Egidijus Kavaliauskas. Nevertheless, Egidijus Kavaliauskas' 71" can also inspire him to brawl against Vergil Ortiz Jr., who has a  70" reach. So, it's an evenly matched bout that can see either man win the show.
Social Media followers and stardom
Although Egidijus Kavaliauskas could match up well against Ortiz Jr. under many benchmarks, there's no comparison in stardom or social media fame. 'Mean Machine' remains extremely low-profile about his private life and hardly seems to have an official social media account. So, he remains away from Internet fame.
But surging star Vergil Ortiz Jr. has a following of 154K on Instagram and 30k followers on Twitter. Hence, he clearly beats Egidijus Kavaliauskas under this particular parameter.
Vergil Ortiz Jr. vs Egidijus Kavaliauskas: Networth and earnings
In less than three years, Ortiz Jr. has tasted immense success as a pro-puncher. He is one of the top faces of the Golden Boy Promotions and is already a millionaire. With a reported salary of $100,000, Ortiz Jr. has a $1 million net worth. Apart from boxing, lucrative sponsorships with Everlast, QB Limited, and others have also fetched him the numbers.
ADVERTISEMENT
Article continues below this ad
Egidijus Kavaliauskas is also a millionaire. Some reports state his net worth to be somewhere around $1.5 million. But the fight-to-fight earnings or any specific sponsorship deals aligned to 'Mean Machine' are unknown.
ADVERTISEMENT
Article continues below this ad
Both men somehow manage to tackle the other under every competitive bar. But their nearing battle in the ring will see only one man have their hands raised if the fight doesn't go to a draw. So, Vergil Ortiz Jr. vs Egidijus Kavaliauskas debate can finally conclude this weekend.
Watch This Story: 5 Eye-Opening Facts About Manny Pacquiao