Veteran NFL Star Moves to Boxing: "We're Trying to Make a Fight Happen"
Published 09/20/2021, 2:56 PM EDT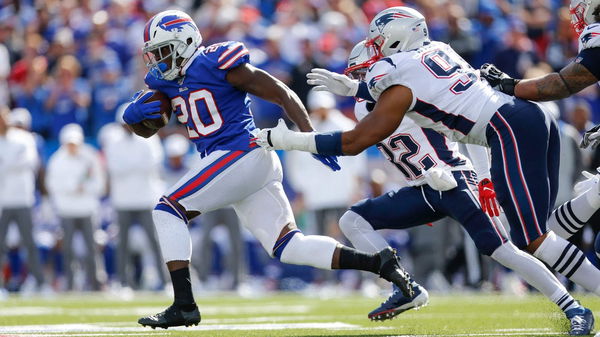 Former Jets Running Back Frank Gore is the next big name making a switch to boxing.  The 38-year-old NFL veteran recently expressed that he is now leaning more towards entering the squared circle over making a comeback to football.
NFL teams with open RB positions have reached out to the five-time pro-bowler; however, he has declined those offers and is still uncertain if that is the direction he wants to move in.
ADVERTISEMENT
Article continues below this ad
Frank Gore, who started 14 games for Gang Green last season, has been a fan and boxing practitioner for quite some time now.  There are videos of him working the pads from nearly seven and eight years ago as well.
Now, it seems Gore is confident enough to make a permanent switch to boxing. He even told NFL.com that there is a high-profile fight in the works right now.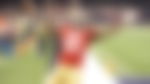 "I've been training for both — football and boxing. I've always loved boxing, so that's what I've been doing. And we're trying to make a fight happen. If we do that, you'll see me in the ring.
"I just fell in love with how hard it is. I felt like, 'Man, I couldn't fight.' And I always like a challenge. So I kept doing it and doing it and I saw myself getting better and better," said Frank Gore.
NFL, UFC, YouTube – Is this the way forward for boxing?
On August 26, 2017, UFC superstar Conor McGregor fought Floyd 'Money' Mayweather. To date, this is still considered to be one of the biggest crossover fights of all time.
With this mega-bout, many big names in distinct domains like entertainment and even other sports started noticing the room for possibilities inside the squared circle. This ultimately gave rise to a whole new movement in the sport.
Today, entertainers like Jake Paul and Logan Paul are possibly two of the biggest names in contemporary boxing. Their unique ability to bring fresh eyes and new audiences to the sport makes them key assets to promoters and networks.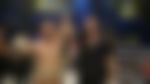 ADVERTISEMENT
Article continues below this ad
Following the Paul brothers, even combat sports veterans like Anderson Silva, Vitor Belfort, Mike Tyson, and even Evander Holyfield have now stepped aboard the bandwagon.
While this has not drawn the loyalists and purists away from core pro-boxing fights, this new movement featuring non-traditional boxers like the Paul brothers and veterans of other sports has now become a whole new segment of the sport.
With former Jets Running Back Frank Gore now joining this new segment of the sport, most football fans would want to see if he can perform at the same level in the boxing ring.
ADVERTISEMENT
Article continues below this ad
This begs the question, is this the way forward for boxing?