VIDEO: Adrien Broner and Jovanie Santiago Trade Illegal Shots Mid-Fight
Published 02/21/2021, 12:32 AM EST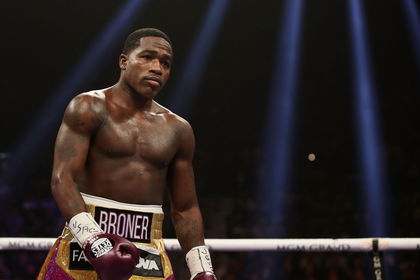 ---
---
The return of Adrien Broner produced an alluring moment, even before the fight finished. Ending a hiatus of over two years, Broner embraced the ring with sheer smartness and looked sharp right from the outset. He didn't rush inside the ring and took plenty of time before landing his major shots.
ADVERTISEMENT
Article continues below this ad
However, he didn't hold back on the crucial occasions and neither did his opponent Jovanie Santiago. The two engaged in a clinical brawl and unveiled an intense battle. But, it went a bit far, as Adrien Broner and Jovanie Santiago landed punches on each other, after the bell.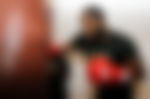 ADVERTISEMENT
Article continues below this ad
Although it didn't bring any in-ring turmoil, fight fans and analysts didn't miss noticing the incident at the end of round four. Broner hit Santiago with a clean shot just after the bell rang. In response, Santiago returned the favor, and the duo shared an intense moment.
Commenters also compared the situation with Evander Holyfield's brawl against Mike Tyson in their first fight. But, the situation didn't escalate, and both boxers walked off to their respective corners. That said, the fight it all: the bad-blood rivalry and display of clinical boxing.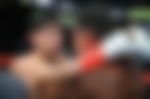 Adrien Broner and Jovanie Santiago- Significant moments
The former four-division champion, 'The Problem' Broner, planted power jabs throughout the fight alongside a strong defense. As the fight went deeper, Broner looked more comfortable and his experience came to the fore.
Meanwhile, Jovanie Santiago gained some momentum by working on body shots. He took some major risks and went straight after Broner's body. While Santiago was successful in doing so, he also had to receive the heat from the other end. Both the boxers took each other to the brink and demanded everything from the other over the thirty-six minutes.
ADVERTISEMENT
Article continues below this ad
Despite having umpteen moments inside the ring, the end of round 4 caught most of the attention as Broner and Santiago produced a movie-like scenario and thrilled the fans. It kept fans glued to their screens for the rest of the fight as they hoped to see the situation implode.
What did you make of the end of round four?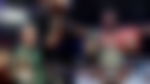 ADVERTISEMENT
Article continues below this ad