VIDEO: Brawl Breaks Out at Floyd Mayweather's Gym – Rolly Romero Takes Down Opponent
Published 08/31/2021, 5:52 AM EDT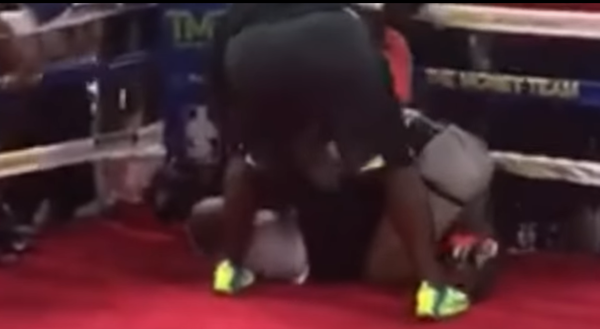 ---
---
Rolando 'Rolly' Romero is the WBA interim lightweight titleholder. Romero has a very rough style of fighting, almost brawl-like. His fight style may not look very technically sound, however, the style works for him as he remains unbeaten in his professional boxing career (14-0).
ADVERTISEMENT
Article continues below this ad
As an interim champion, one would expect him to feature in the news as part of a fight announcement for a unification. However, he hit headlines because of an impromptu brawl during a sparring session at the Mayweather gym. Romero is not one to go easy during sparring. In the clip, however, things got too far.
ADVERTISEMENT
Article continues below this ad
As two fighters were sparring in front of a packed gym, people on the ropes pushed them on and the fight got heated. They both closed the distance, connected punches, and got into a clinch. At that moment, two trainers entered the ring to separate the pugilists.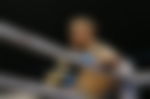 After a few seconds of both the fighters sizing each other up, the other fighter charged at Romero and connected with some good shots. They clinched once more, but his time Romero pushed his opponent onto the mat and mounted him MMA style. At this point, almost everyone present tried to enter the ring to separate the two.
Who is Rolando "Rolly" Romero?
Rolly Romero recalls going to sleep hearing gunshots in his neighborhood in North Las Vegas. He recalls witnessing poverty while growing up and having to work hard to get anything he wanted. This instilled a rugged mentality in him at a very young age.
Rolly Romero was born into a family blessed with fighting abilities. While his dad was a former three-time national champion from Cuba, his sister is a former seven-time Judo National champion. Romero got into Judo at a young age and then shifted to boxing when his father pushed him to put on the gloves, aged sixteen.
ADVERTISEMENT
Article continues below this ad
After fighting fighters in Las Vegas, his father took him to Cuba to start his amateur career and gain some experience against tough Cuban fighters. In 2016, Romero decided to start boxing at the Mayweather Boxing Club in hopes of getting signed by Mayweather Promotions.
ADVERTISEMENT
Article continues below this ad
Even though his amateur career was not very impressive, his intense sparring sessions caught Floyd 'Money' Mayweather's eyes as he kept knocking people out. As it impressed Mayweather, the young 'Rolly' Romero signed with Mayweather Promotions in November 2016.
Let's see where Romero's professional career takes him. Do you think he has what it takes to be a champion?