VIDEO: Floyd Mayweather Almost Gets Knocked Out in the Hardest Round of His Career
Published 01/26/2021, 5:27 AM EST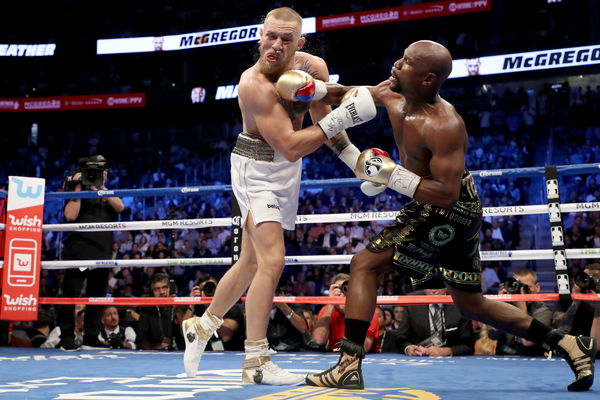 ---
---
Floyd Mayweather is widely regarded as the best defensive boxer the sport has ever seen. However, this reputation would not hold value if he never faced adversity in the ring. And when he faced struggles in the ring, he dealt with them in the best possible way.
ADVERTISEMENT
Article continues below this ad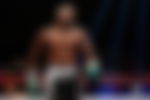 His record of 50-0 is a testament to his unbelievable defensive skill. So, let's look at one of the few times Mayweather had to dig in to survive. It was probably the hardest round of his career. A round that showed what he's about.
ADVERTISEMENT
Article continues below this ad
SkySports shared the video on their Instagram to take us back to the historic fight. 'Money' took on fellow legend Shane Mosley. At the time Mosley was more experienced, but Mayweather was still favored. Despite this, 'Sugar Shane' displayed his experience in the second round.
Mosley rocked the super-star with a fast right hand in the second round, which sent Mayweather holding on for dear life. Despite his best efforts to hold on in the clinch, Mosley almost knocked him out with a vicious right hand after a barrage of shots.
READ: Floyd Mayweather Workout: How Does the Legend Stay in Shape Throughout the Year?

How did Floyd Mayweather beat Shane Mosley?
That second round was probably the closest anyone got to knocking Mayweather out. However, he somehow controlled his wobbly legs to hold on to the bell. What followed was an inspiring performance.
He clawed his way back into the fight, showed his composure, and outboxed Mosley for the rest of the bout. Such was the extent of his comeback that it was later revealed Mosley's camp knew they had to get the knockout in the tenth round.
ADVERTISEMENT
Article continues below this ad
Ultimately Mayweather took home an impressive 119-109,119-109, and 118-110 scorecard to extend his unbeaten streak. However, what was more impressive was his ability to recover from a dire situation.
If there is one fight that showed every aspect of his boxing skill set, it was this fight. He overcame the toughest moment and then dominated the talented Shane Mosley. As he prepares to take on Logan Paul in an exhibition fight, fans will wonder how much of this defensive skill will he have to use.
What do you remember from the Floyd Mayweather vs. Shane Mosley fight? Do you think this was his toughest fight?
ADVERTISEMENT
Article continues below this ad