VIDEO: Jake Paul Attempted Tyson Fury's Iconic Move Against Tyron Woodley but Failed
Published 09/05/2021, 12:21 PM EDT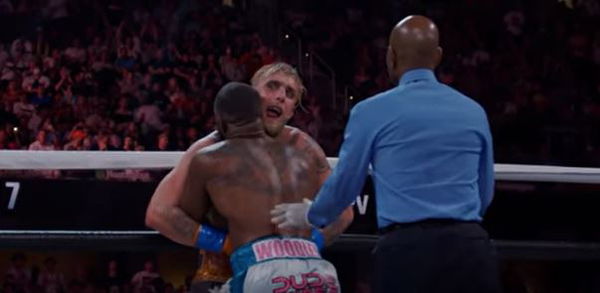 ---
---
Despite Tyron Woodley's best efforts on August 29, Jake Paul managed to fight through the adversity. He secured a split decision win at the end of 8 rounds.
ADVERTISEMENT
Article continues below this ad
Jake Paul landed similar 1-1-2 (2 left jabs and a right cross) throughout the fight, in hopes of wearing out his opponent. However, Tyron Woodley proved to be much tougher than he had anticipated in training.
ADVERTISEMENT
Article continues below this ad
In eight rounds, 'The Chosen One' did not land a lot of strikes. It seemed as if he was banking on that one overhand right to drop Jake Paul. He even landed a heavy shot in round 4 that sent Paul leaning back into the ropes.
Post-fight, Tyron Woodley even argued it should have been counted as a knockdown as Paul would've dropped to the canvas if it weren't for the high ropes.
Mid-way, as Woodley swiveled his right fist after hurting his opponent in round 4, Paul got back up and shot his tongue out at him. It seemed as if he was facing trouble coping with Woodley's striking maneuvers towards the end of the fight.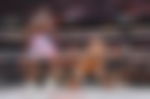 However, Jake Paul undeniably showed a lot of heart in the fight. After getting hit with Woodley's overhand rights, he slipped his tongue out to signal his level of endurance.
Jake Paul even took a page out of Tyson Fury's book in the later half of the fight. Much like how 'The Gypsy King' quite literally licked Deontay Wilder's blood while stuck in a clinch, Paul replicated the move against Tyron Woodley.
Is Jake Paul actually ready to face Tommy Fury?
The 22-year-old undefeated pro-boxer secured a unanimous decision win over Anthony Taylor on August 29. However, his performance did not come off as impressive.
Many experts in the boxing community have criticized Fury for failing to put on a good show. Despite heavy criticisms, the Englishman still showcased decent striking agility, movement, and footwork.
This begs the question, is Jake Paul actually ready to face someone like Tommy Fury?
Jake Paul clearly has significant knockout strength and can land decent combinations. Paul's 'stick and move' approach was a major factor that spun the judges' split decision in his favor. He kept landing jabs to the face and the body; this helped him outpoint his opponent.
However, he also showcased certain limitations and shortcomings in the ring. While Tyron Woodley failed to replicate this approach, most pro-boxers understand the importance of connecting shots throughout the fight. Even in Tommy Fury's fight, it did not seem like Fury ever stayed idol, he kept landing straight jabs.
ADVERTISEMENT
Article continues below this ad
The 22-year-old also has knockout power. If he can land back-to-back shots and be active on his feet, he could be a significant problem for Jake Paul. When Tyron Woodley fought from inside the pocket, Paul often did not know how to react and resorted to clinching in the later rounds. Against an opponent with a longer reach, that problem could become even bigger for Paul.
ADVERTISEMENT
Article continues below this ad
Would you like to see Jake Paul run it with Tommy Fury?