VIDEO: Mike Tyson Does the Doja Cat Dance in Parody Clip
Published 01/24/2023, 4:11 AM EST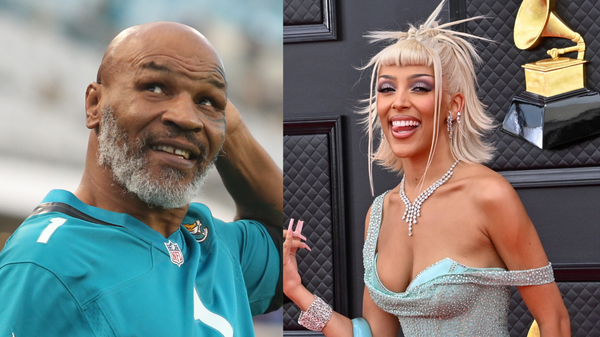 Former world heavyweight champion Mike Tyson is undoubtedly one of the most feared boxers of all time. His powerful and sensational performances inside the ring and an equally (if not more) iconic personality outside the ring rightfully earned him the nickname, 'The Baddest Man on The Planet'. However, the mellow and fun individual he is now is a far cry from the personification of a submachine gun, he was during his prime. In fact, a rather intriguing video of the champ was recently released. And it was one which was very unlike the formidable 'Iron' Mike.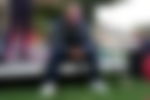 The recent years have seen Amala Ratna Zandile Dlamini, better known by the moniker, Doja Cat, making waves in the world of hip hop. She released a song called 'Say So' in the year 2019. Moreover, this song was a part of her album 'Hot Pink'. And went on to rake in over 430 million views on YouTube.
ADVERTISEMENT
Article continues below this ad
While the song is catchy in its own right, it is very unlikely that one would connect it to Mike Tyson.
A video was recently released which showed Tyson dancing to the song. Tyson was seen showcasing, rather graceful, hip movements while the song played in the background.
However, it looks like this video might have been a parody. And the song was added later to an older video of Tyson's.
Not the first time Mike Tyson showcased his moves
While the Doja Cat dance might have been a spoof, it should be mentioned that the champ is an avid dance aficionado who has previously showcased his dance moves. And the most iconic one involved a bee costume.
ADVERTISEMENT
Article continues below this ad
Tyson was a guest on the Jimmy Kimmel Live Spelling Bee competition. Moreover, Tyson, along with Kimmel's sidekick, Guillermo Rodriguez, dressed up in bee costumes. And served as 'expert word pronunciators'.
In a viral locker room video, Tyson was seen dancing in the costume, while also calling himself 'bee-utiful'.
ADVERTISEMENT
Article continues below this ad
What are your thoughts on Tyson's dance? Let us know in the comments below.
WATCH THIS STORY – Mike Tyson's Last 5 Fights in Boxing
Edited By: Shibu Immanuel