VIDEO: When Mike Tyson Shook Fans With a Stunning KO as an Amateur
Published 08/23/2021, 4:32 PM EDT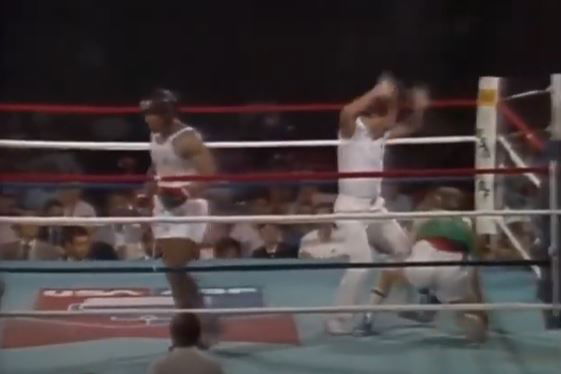 ---
---
Mike Tyson grew up among petty thieves and gangs in the streets of Brownsville, New York. Throughout his childhood, he saw people around him scare and damage others in the community. A young Tyson saw fear as an effective tool for controlling everything in life. He brought the same mindset to the sport as well and delivered phenomenal performances inside the ring by way of back-to-back knockouts.
ADVERTISEMENT
Article continues below this ad
'Iron' Mike started officially training at a very young age of 12. He kicked off his amateur boxing career in 1983 and fought 18 times in the span of a year. As an amateur, he secured 15 wins, one loss against Craig Payne and two other losses against Henry Tillman.
ADVERTISEMENT
Article continues below this ad
While he secured 44 knockouts in his 50 professional wins, he only bagged 2 knockout wins against Peter Geier in 1983 and Henry Milligan in 1984 as amateur boxer. While the win over Geier came through an RTD (Referee Technical Decision), his most iconic knockout win as an amateur in the sport was against Henry Milligan.
Here's a detailed breakdown of the iconic knockout win in 1984 that Mike Tyson would outdo over and over again throughout his impressive professional career.
Mike Tyson vs Henry Milligan – Fight Analysis
Right from the get-go, Mike Tyson had his fists on his chin and dodged sideways in his typical 'peek-a-boo' boxing style. Throughout the fight, he landed sharp jabs or two punch combinations (jab and overhand right) and immediately dodged to the opposite side to avoid any counterpunches. His head movement allowed him to dodge any damaging shots thrown his way.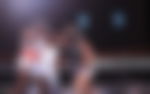 Henry Milligan's defense seemed weak and it was easy for Mike Tyson to penetrate his shots through his full guard. In round 2, as Milligan moved forward to land a jab, Tyson saw an opening and instantly landed a big right hand and stunned him. As Tyson moved for a follow-up hook, the referee intervened and gave Milligan a countdown.
As soon as the referee resumed the bout, Tyson again snuck into the pocket. He landed a massive straight jab and then proceeded with a barrage of hooks to the body.
ADVERTISEMENT
Article continues below this ad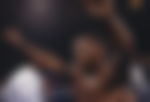 The referee once again had to intervene and Henry Milligan moved towards the rope as the referee counted down.
Mike Tyson did not waste any time in closing the distance again as soon as the referee signaled the go-ahead. The 17-year-old started off with a jab to the face and followed it up 4 hooks to the body. To top it off, he called it a day with a sharp uppercut to his opponent's chin.
ADVERTISEMENT
Article continues below this ad
At 2 minutes and 19 seconds, Mike Tyson tunned his opponent and dropped him to his knees. As soon as he attempted to get back up, the referee immediately waved it off as he had seen enough.