VIDEO: Pete Davidson and Ben Askren Trash 'Sh*tbag' Jake Paul in the Lockeroom
Published 04/18/2021, 12:20 AM EDT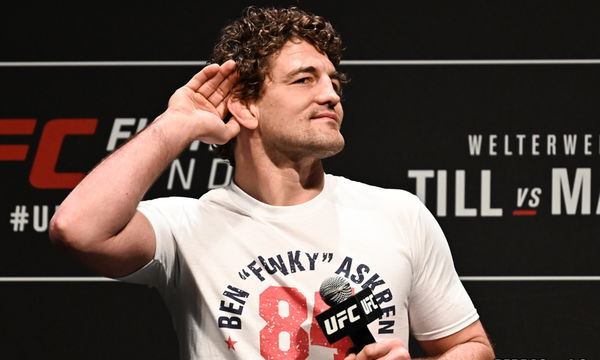 ---
---
The Jake Paul vs. Ben Askren bout was one of the most highly anticipated fights of the year so far. The two fighters went at it during the build-up and created excitement towards the event. And as the undercard kicked off, this continued, but with a special guest.
ADVERTISEMENT
Article continues below this ad
Pete Davidson, Comedian, and the host of Saturday Night Live joined the telecast and added fuel to the fire between the two fighters. Askren and Paul had engaged in several verbal battles throughout the lead-up to the fight, and now Davidson joined 'Funky' in trashing 'The Problem Child'.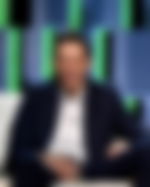 ADVERTISEMENT
Article continues below this ad
Davidson joined the 19-2 fighter in his dressing room ahead of the fight and asked him, "Do you think Jake Paul is 'Askren' for it?" Askren saw the funny side of it, and it showed that the former MMA champion was in a relaxed mood before the fight.
'Funky' then spoke about Jake Paul and said, "Even if Jake Paul is a decent fighter, he's a still a sh*tbag as a human being." This showed that Askren did not hold back from lashing out at the internet sensations even moments before his fight.
The famous host then agreed and replied, "Exactly, and that's what we're trying to get, you know, the message through to the kids, that he is a piece of sh*t."
READ MORE: 5 Times Ben Askren Proved He's the King of Trash Talk

Why did Pete Davidson join Ben Askren in criticizing Jake Paul?
These comments from both Davidson and Askren showed their mutual dislike towards Paul. And while Askren had his reasons to dislike the YouTuber turned boxer, why did Pete Davidson join the former MMA champion?
The reality is that it's all promotions for the fight. Davidson joined Jake Paul before he met Askren and told him he was backing him to beat 'Funky'. Therefore, this was all part of the entertainment and build-up for the main event.
ADVERTISEMENT
Article continues below this ad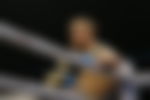 Davidson was fulfilling his role as the instigator, while Askren used the opportunity to take some more digs at his opponent. Thus, there is no bad blood between the famous host and the YouTuber turned professional boxer.
What do you make of Pete Davidson joining Ben Askren in trashing Jake Paul? Do you think it's all part of the show?
ADVERTISEMENT
Article continues below this ad
Trending Stories