Vitor Belfort Exposes Hidden Details From His Oscar De La Hoya Fight Contract, Including a $250,000 Penalty Clause
Published 09/17/2021, 11:35 AM EDT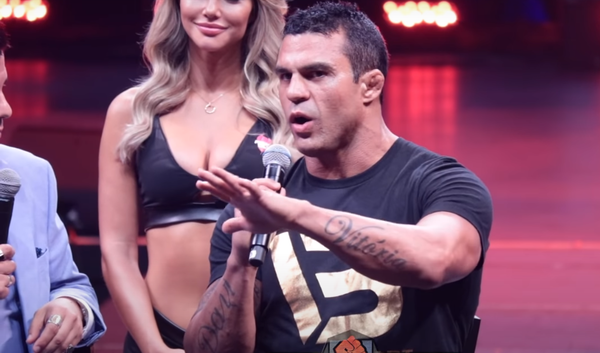 ---
---
In a recent interview, former UFC champion Vitor Belfort expressed that he is willing to fight top fighters. He highlighted that Jake Paul needs to be thankful that he is "putting everything on the line" to fight him. Belfort compared Paul's opponents to his own during the initial phases of his career.
ADVERTISEMENT
Article continues below this ad
He added that he fought everybody in his day, regardless of the weight class. Vitor Belfort then expressed displeasure over fighters evading big fights because of differences in weight divisions. He said that back in his day, fighting was all about either being under 200 lbs or over and that there was no in-between.
During his rant about weight divisions, Vitor Belfort even exposed a hidden clause in his earlier contract with Oscar De La Hoya.
ADVERTISEMENT
Article continues below this ad
Apparently, Hoya inserted a penalty clause into their contract that held Belfort liable to pay $250,000 for every pound over the prescribed weight limit.
Despite this hefty penalty on the line, Belfort still signed on to fight the boxing icon. The 44-year-old then suggested that he agreed to the $250,000 clause on a Thursday and Oscar De La Hoya announced that he tested positive for COVID-19 the very next day.
"You know what Oscar made me sign? Oscar made me sign that for every pound that I miss, $250,000 I have to pay him, I signed. Next day he got COVID-19. Yeah, I signed Thursday and Friday, he got COVID. So my question is this, it's still on the line, people still want to see me fight you," said Vitor Belfort.
Jake Paul wants PPV sales, can Vitor Belfort deliver?
There is solid reasoning behind why Jake Paul's last two fights have ranked as two of the highest-grossing fights of all time.
So far, he has fought a YouTuber, an NBA athlete, a retired UFC fighter and wrestler, and another UFC champion with vicious knockout power.
Even though he has not really faced adversity in terms of skillfully striking and in-ring movement, he has still been able to sell fights better than most other top fighters.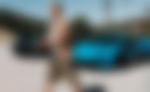 Paul's large fanbase on video streaming platforms and his ability to bring fresh eyes to the sport make him a key asset to networks like Showtime.
Naturally, Jake Paul now has a moral obligation to only put up the biggest fights for his fans. In a recent interview with Ariel Helwani, the 24-year-old doubted Vitor Belfort and Triller's ability to go through with their $25 million 'winner take all' offer. He claimed that if they can provide 'proof of funds', then he would consider fighting Belfort.
"Cool, put it into escrow. No problem. Let's see the proof of funds in escrow," said Jake Paul.
Belfort vs Holyfield PPV sales tanked
'The Problem Child' assured that he is not afraid of fighting him or any other MMA fighter. He laughed and said that he has already fought 4 times in the past two years.
"The notion that these MMA fighters think that I'm scared of them is funny or like I'm running away from them. Like dude, I've fought 4 times in the past 2 years," Paul added.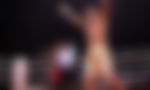 Recent reports indicate that the Vitor Belfort vs Evander Holyfield Triller event sold about 150,000 pay-per-views between linear and digital platforms. This would mean that the event's PPV net revenue would have grossed around $7.5 million.
Such reported figures could mean bad news for Triller. With this update, many have also started questioning the legitimacy of their $30 million deal for Jake Paul.
ADVERTISEMENT
Article continues below this ad
Per sources, #HolyfieldBelfort event totaled about 150k PPV buys between linear & digital platforms, which would make it a massive $ loser for Triller. At 150k it would gross about $7.5M from ppv, not remotely close to covering even the purses, not to mention rest of expenses.

— Dan Rafael (@DanRafael1) September 16, 2021
Even Paul highlighted in a recent interview that he has worked with them before and knows that they don't have that kind of monetary liquidity.
ADVERTISEMENT
Article continues below this ad
With these numbers, would it really make sense for Jake Paul to fight Vitor Belfort? Only time will tell.