Was Floyd Mayweather and Jake Paul's Altercation Staged? 5 Reasons Why It Could Be Premeditated
Published 05/09/2021, 9:00 AM EDT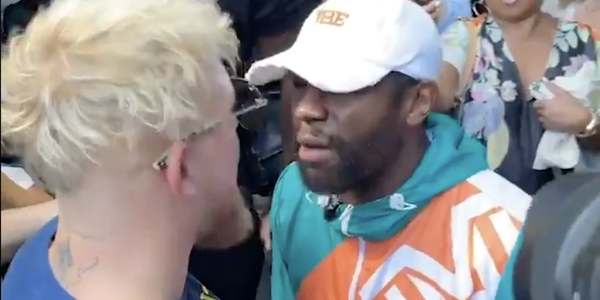 Floyd Mayweather and Jake Paul had a heated skirmish in their recent face-off. Following an intense verbal banter with 'The Maverick', Mayweather had a physical altercation with his brother Jake Paul in the press conference. However, there are some serious doubts regarding the incident's credibility.
ADVERTISEMENT
Article continues below this ad
While it rightly shook the entire combat world, Paul and Mayweather could have done it to garner the attention. Although Mayweather appeared vexed with 'The Problem Child', all of it could have been a mere stunt.
ADVERTISEMENT
Article continues below this ad
Jake Paul seems to have enjoyed the incident. Despite being physically attacked, he has been promoting the act all over social media. Not only that, but Paul has also used the moment to drop some new merchandise on his official store.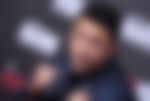 All these factors can raise several people's eyebrows. So, here's a look at five factors that might prove Jake Paul's banter with Floyd Mayweather was not real.
To provide the event a massive boost
The undefeated five-division world champion will go against a YouTuber who is 0-1 in professional boxing, Hence, the matchup clearly doesn't hold the intensity of a professional fight. But Logan Paul is a celebrity and can bring huge PPV numbers to the table.
The fight was initially canceled on February 20, due to the lack of popularity. So, June 6 cannot afford to see the same. Hence, the recent feud can all be part of a plan. As this incident has successfully grabbed attention from the whole fight community, it seems to have served its purpose.
Going against Teofimo Lopez and Evander Holyfield
Just a day before Mayweather's return, Triller will stage its electrifying event in Teofimo Lopez vs George Kambosos Jr. for the unified 135 lbs belts. In the undercard, 4x heavyweight champion Evander Holyfield will come back against Kevin McBride. Thus, it seems to be a rich weekend of boxing.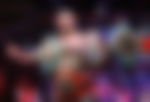 On the other side, Mayweather vs Paul will have very limited boxing value. It's more likely to be a battle between two global celebrities. Thus, it needed to have some drama on board to be in the limelight.
Floyd Mayweather didn't do the same with Conor McGregor
Akin to the Paul brothers, UFC star Conor McGregor also unleashed a verbal war with Mayweather during their fight in 2017. The Irishman even went ahead with a few steps, putting his hands on Mayweather's bald head in one of the press conferences.
Surprisingly, Mayweather didn't react to it. He didn't even leave his seat and let McGregor enjoy the show. While Mayweather has always appeared composed off the canvas, his recent activity with the Paul brothers was a tad uncharacteristic. Hence, in the eyes of some, it may have been staged in advance.
Doubts over the Black Eye
Mayweather seemingly hit Jake Paul with a few shots during their backstage fight. Apparently, he gave the 24-year-old a black eye.
But fans all over social media have doubted the injury on Jake Paul's face. So, it can be another valid reason that raises questions amongst the combat fans regarding the brawl.
Floyd Mayweather vs Jake Paul?
After Logan Paul, Jake Paul can serve as another lucrative exhibition opponent for Floyd Mayweather. The undefeated boxer has already hinted at the fight several times. Moreover, he claimed he would beat both the Paul brothers in the same night.
ADVERTISEMENT
Article continues below this ad
Hence, the recent feud can be the ticket to the idea. Although Logan Paul already has an official fight against Mayweather, Jake Paul can slide into the mix after his brother.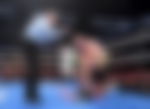 ADVERTISEMENT
Article continues below this ad
The keenly awaited event has already sent the fight fans into a frenzy. It has seen drama, controversy, and many other features in the build-up. Thus the in-ring collision will potentially set a new PPV record in the boxing world.
Also, when debating if his skirmish with Mayweather was staged, one must consider Jake Paul's ban from the June 6 event. What do you think?