Was Jake Paul vs. Ben Askren Stopped Early?
Published 08/14/2021, 8:24 PM EDT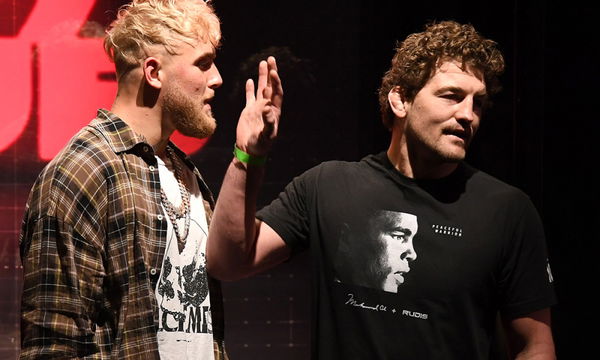 ---
---
In April, Jake Paul knocked out retired mixed martial artist and wrestling specialist, Ben Askren. Defeating an actual professional fighter helped him marginally elevate his status in the boxing community.
ADVERTISEMENT
Article continues below this ad
Watch this Story: 5 Unknown Facts About Legendary Ring Announcer Michael Buffer
Right from the get-go, Jake Paul seemed like the more active and dominant fighter. A minute and 59 seconds into round 1, Jake Paul shook the world of combat sports by knocking out and dropping Ben Askren on the canvas.
ADVERTISEMENT
Article continues below this ad
While Jake Paul won the fight, fans have argued that it was an early stoppage and that the referee should not have stopped the fight. Even Ben Askren felt he did not understand the referee's decision to call off the fight.
"I thought I was fine, but whatever, that's his job. If that's what he felt, that's what he did," said Ben Askren after the fight.
Since then, many have called the referee's decision fixed and rigged, but was it really an early stoppage?
Jake Paul vs Ben Askren: Was it an early stoppage?
Jake Paul started off strong and kept landing constant jabs on his opponent. He clearly knew his way around capitalizing on his natural size and reach advantage over Askren. The Ohio native did not allow his opponent to close in and fight from inside the pocket. At one point, Askren attempted to advance and strike, and Paul skillfully backed up while creating angles to avoid locking himself in the corner.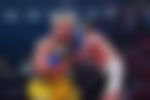 Ben Askren's defense was next to negligible in the fight. Jake Paul had picked up on this loophole in his game plan right from the start. 1 minute and 59 seconds into the first round, Paul saw Askren with a weak guard, landed a sharp left jab, and followed it up with an overhand right. This dropped Ben Askren on the ground right away. As soon as he stood back up, the referee took another look at him and immediately called off the fight.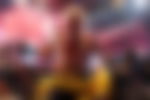 The referee always has the final say inside the ring at all times. They have a superior understanding and ability to assess the situation and the damages before calling off a fight. Jake Paul had seriously hurt Ben Askren with the two-punch combination, and he clearly looked dazed after standing back up. If the referee would have allowed him to continue, the Ohio native would have easily hurt him once again as Askren clearly lacked control and composure.
ADVERTISEMENT
Article continues below this ad
Looking at the highlights, do you think the referee made the right call?
ADVERTISEMENT
Article continues below this ad