Was the Stoppage Justified in Canelo Alvarez vs. Billy Joe Saunders?
Published 05/09/2021, 1:37 AM EDT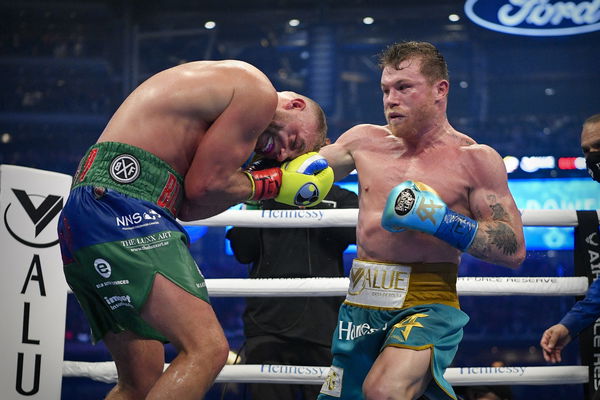 ---
---
Canelo Alvarez and Billy Joe Saunders gave fans a fantastic main event battle. The two champions showed their contrasting styles, and it made for an incredible viewing experience. However, the fight ended anti-climatically when Saunders' teamed waved off proceedings.
ADVERTISEMENT
Article continues below this ad
Before the stoppage, it appeared as though Alvarez had just found a rhythm, while Saunders enjoyed a lot of success frustrating the Mexican. Therefore, it set things up nicely for the last four rounds. So was it the right call to stop the fight?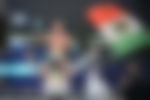 The reality is that it was the right decision to stop the fight before the ninth round. Both Saunders and Alvarez would have loved to continue. However, the corner did the right thing and pulled 'Superb' out before he could sustain any more damage.
ADVERTISEMENT
Article continues below this ad
Fresh developments have revealed that they have shifted Saunders to the hospital to check for a broken orbital bone. This could put him out for at least six months. If the 30-1 boxer had continued, Alvarez would have targeted the eye and done more damage. Therefore, Mark Tibbs's actions were very responsible.
READ MORE: Billy Joe Saunders Training Regimen: How Hard Does He Train?

Billy Joe Saunders will still face criticism for retiring against Canelo Alvarez
While the decision from Saunders and his team was undoubtedly the right one, 'Superb' needs to prepare for the backlash. Despite suffering a terrible injury like that, the former champion will receive hate for not continuing.
This is because, for one, the fight was getting very exciting, and the stoppage brought it to an abrupt end. Moreover, we have seen the same happen with Daniel Dubois in November against Joe Joyce. Despite him not being able to see through one eye, fans and critics called 'Dynamite' a quitter.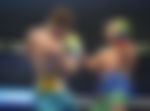 Therefore, the Englishman will have to brace himself for comments suggesting he quit and did not give Alvarez a boxing lesson as he had promised. However, fans of the sport will hope for a speedy recovery for Saunders.
ADVERTISEMENT
Article continues below this ad
What did you make of the stoppage for the Canelo Alvarez vs. Billy Joe Saunders fight? Do you think it was the right decision?
ADVERTISEMENT
Article continues below this ad