WATCH: Manny Pacquiao Blindsides Opponent With Floyd Mayweather-Like Sucker Punch in His Fourth Fight
Published 08/21/2021, 11:08 AM EDT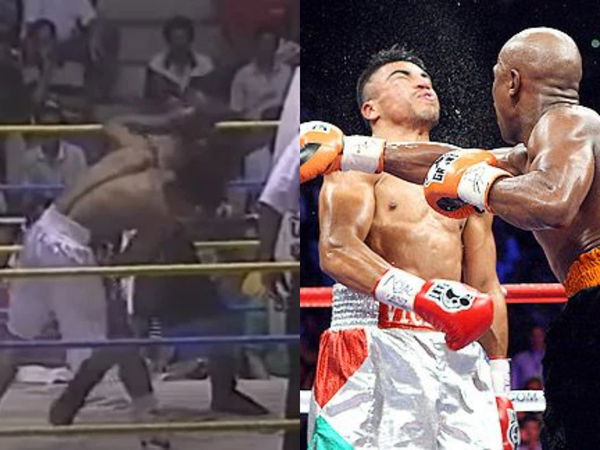 ---
---
For years before their ultimate showdown in 2015, fans always saw Manny Pacquiao as the one opponent who could end Floyd Mayweather's winning streak. Over the years, Manny Pacquiao has climbed his way to the top by showing world-class movement, defense, and striking. A young Pacquiao's style of fighting often came close to Mayweather's format. The similarity in their approaches and fight IQ made Pacquiao a favorite to defeat 'Money' Mayweather.
ADVERTISEMENT
Article continues below this ad
For instance, Floyd Mayweather is well known for his 'sucker punch' TKO of Victor Ortiz in 2011. However, before 'Pretty Boy' pulled off one of the most controversial knockdowns in boxing, Manny Pacquiao pulled off a similar 'sucker punch' on July 1, 1995, against Dele Desierto.
ADVERTISEMENT
Article continues below this ad
The Filipino boxer was 3-0 at the time and his opponent was 6-1. Pacman carefully gauged the distance and created enough room to land a sharp overhand left on Desierto. The Mayweather-style sucker punch blindsided Pacquiao's opponent for a brief moment.
Floyd Mayweather's controversial 2011 sucker punch
Back in 2011, Floyd Mayweather fought Victor Ortiz. To date, it is considered being one of the most controversial fights in the sport. Ortiz started strong and showed explosive striking right from the get-go.
As the fight progressed through the rounds, Floyd Mayweather landed some slick elbows on Ortiz's right eye that later swole up.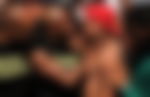 Frustrated with referee Joe Cortez ignoring or missing out on these elbows, Victor Ortiz pushed his opponent in the corner and launched a straight headbutt at his face. This cut the inside of Mayweather's lip and the referee immediately deducted one point from Ortiz.
As referee Cortez resumed the fight, Mayweather instantly landed a sharp left hook after Ortiz hugged and touched gloves with him. Victor Ortiz immediately looked at the referee for the time-in and in a split second, 'Money' shot another right that dropped his opponent. Unable to get back up in the allotted 10 seconds, Mayweather won via round 4 stoppage.
Manny Pacquiao wanted to use the 'legal sucker punch' against Keith Thurman
ADVERTISEMENT
Article continues below this ad
Even today, fans discuss and debate how fair and ethical Mayweather's 'legal sucker punch' was in boxing forums Even though it was well within the rulesets, Mayweather knocking out Ortiz while he was looking at the referee is still considered controversial.
Manny Pacquiao pulled off a similar sucker punch in 1995. His opponent had his guard up and was doubling down on an offensive approach; however, he could still land an effective overhand left. Unlike Mayweather, the Filipino senator's sucker punch was direct and did not involve any controversy.
ADVERTISEMENT
Article continues below this ad
In 2019, before the Keith Thurman fight, Manny Pacquiao approached referee Joe Cortez, who mediated the Mayweather-Ortiz fight in 2011. He asked him if he could pull off a Floyd Mayweather-like sucker punch against Keith Thurman.
Cortez replied that the 'sucker punch' is a part of the game and is completely legal. He doubled down on the importance of the "protect yourself at all times" phrase. However, Pacquiao laughed it off and did not actually use Mayweather's controversial 2011 approach against his opponent.