WATCH: Andre Ward Gives Caleb Plant the Key to Beating Canelo Alvarez 
Published 10/25/2021, 5:25 PM EDT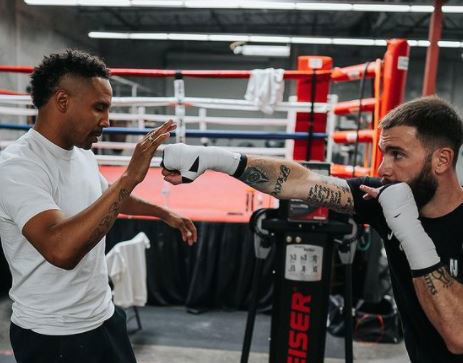 ---
---
2021 has already seen some massive boxing clashes. Fans were quick to label Fury vs Wilder 3 as the fight of the year. However, these opinions could soon change. In two weeks, Canelo Alvarez and Caleb Plant will step into the ring to fight for the undisputed super-middleweight champion status.
ADVERTISEMENT
Article continues below this ad
On November 6, fans will see the MGM Grand come alive with bright lights, signboards, screams, hoots, cheers, boos, and thunderous punches from both corners.
ADVERTISEMENT
Article continues below this ad
The first episode of Showtime's Canelo-Plant 'All Access' series gives fans a deeper look into both camps. In the promotional feature, Caleb Plant can be seen training alongside the former king of the super middleweight class – Andre Ward.
Now, the former super-middleweight champion has openly announced that he will be siding with the Tennessee native over the Mexican p4p king on November 6.
In the 'All Access' episode, Andre Ward even gave the IBF titlist a critical piece of advice that could potentially make the challenge even tougher for Canelo Alvarez.
"You can see it bro, you can see yourself thinking. Keep moving them legs too, like when you shadow box, like the stuff you were doing, it's looking good.
"Just move, lines, move, move, move, this way, this way, then go back to shadow boxing, then move again, just keep getting that conditioning level up. Bro I can move for 12 rounds if I wanted to," said Andre Ward.
Canelo could outsmart Plant if he does not make changes
In all fairness, it is not very hard to decipher Caleb Plant's go-to approach(es). If that is the case, then what really sets him apart and how has he not been defeated yet?
It's because he sticks to his game plan throughout; he has shown that even in the face of fatigue, Plant never sways away from his well-structured approaches.
In his last bout against Caleb Truax, Plant used his jab and constant in-and-out footwork to create and maintain distance. He continued with this approach and effectively blocked Truax from entering the pocket. He used an effective 1-1-2 combination that allowed him to follow up two left jabs with a heavy right cross punch.
It can't be assumed if this approach would or would not work against Canelo Alvarez; however, the Mexican champ is probably the smartest and the most unpredictable fighter in all divisions combined.
Unlike most of Plant's previous opponents, Canelo prefers to fight from inside the pocket. He has a very deceptive way of making his opponents believe that they're able to block him off.
Alvarez always puts his lead leg forward and leans his torso back usually with a high guard. With that lead leg placed forward, he is able to slide in and out of the pocket very easily. Once he is in, he uses his impeccable defense and speed to duck shots and counter with a barrage of body shots, uppercuts, and cross punches.
Andre Ward actually gave Caleb Plant solid advice
So, with Plant's usual approach, he might not really be able to effectively create a gap in between. It would be too simple for Canelo and he would see it coming. However, if the IBF champ considers and follows Andre Ward's advice of constantly moving around the ring, it could easily throw Alvarez off his game.
By not letting Alvarez establish and capitalize on his incredibly smart stance, Reynoso's corner could be forced to make hasty decisions to adjust accordingly. Movement could be critical, not just for Plant, but even for Canelo.
But how would Andre Ward's advice really make a difference?
ADVERTISEMENT
Article continues below this ad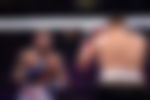 Caleb Plant already has a height, reach and size advantage over his rival. However, the p4p king has already shown that he knows his way around the height and reach hurdle.
So, the difference could lie in Plant's ability to constantly throw jabs and create distance while moving around the ring simultaneously. Not letting Alvarez get comfortable at any point could move Plant a step closer to becoming the sixth undisputed world champion.
ADVERTISEMENT
Article continues below this ad
Do you think Caleb Plant has what it takes to cause boxing's biggest upset?
Enjoyed reading this article? Download our exclusive app to get 24x7 coverage, latest memes and social media banter. Click here to download.