WATCH: Boxer Tries to Sucker Punch Opponent Like Floyd Mayweather But Fails
Published 12/18/2020, 7:18 AM EST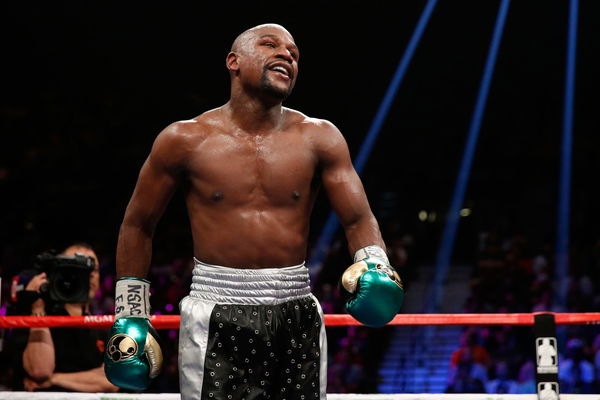 ---
---
The 23-year-old Charles Conwell pulled off an enthralling victory over Madiyar Ashkeyev at Ring City, USA's main event. Conwell stopped Ashkeyev in round 9 after the latter's corner wanted the fight to stop. Even though Conwell won this fight, he tried imitating Floyd Mayweather's sucker punch on his opponent but failed miserably.
ADVERTISEMENT
Article continues below this ad
The hilarious sequence took place in round 7. There was more than a minute left for the conclusion of round 7 and Conwell held Ashkeyev's neck on his left side. The referee interrupted to separate both men and bring them back to the center.
Ashkeyev turned his back towards Conwell. He started walking to the middle of the ring. Conwell thought of capitalizing on the same. He sprinted towards Ashkeyev to score a huge left hand.
ADVERTISEMENT
Article continues below this ad
ADVERTISEMENT
Article continues below this ad
In a flash, the referee shouted 'stop.. stop' and Conwell hold back. Post referee's interference, Conwell gave a wicked smile to his corner. The referee warned Ashkeyev to not turn his back and walk like that. He later thanked Conwell for acknowledging his command.
ADVERTISEMENT
Article continues below this ad
READ – Who Defeated Floyd Mayweather?
The sucker Punch controversy of Floyd Mayweather
The undefeated 'Money' Mayweather faced Victor Ortiz in 2011. It was one of the most highly anticipated boxing matchups of that year. Fans predicted that it would be a finish. However, they wouldn't have expected this conclusion. Floyd ended up on the winning side of the fight, but got severely criticized for striking Ortiz with a sucker punch.
Unquestionably Mayweather entered this fight as a favorite and landed significant strikes right from the first gong. In round 4, Ortiz stuck Mayweather with a delightful combination of punches to the body and face, and with no one expecting him to do so, he cocked his head onto Mayweather's chin and hurt him.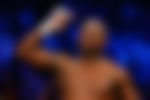 The referee deducted a point for Ortiz's awful action. Ortiz realized his mistake and approached Mayweather with a hug. The referee didn't really separate and send them back to their corners to resume the fight. Ortiz went to touch gloves with him again. Mayweather acted as if he was going to touch his gloves. However, in a shocker, he landed a terrifying left and right to his face to knock him out.
What Mayweather did was never really 'illegal' or 'incorrect' in the boxing rulebook. However, his sportsmanship got questioned post that win.
Even today, that fight remains a stain on 'Money' decorated career. Would Conwell too have had that tag had the referee not stopped him from landing that sucker punch?