WATCH: Boxing Legend Floyd Mayweather Plays Vintage Video Game in His Million Dollar Mansion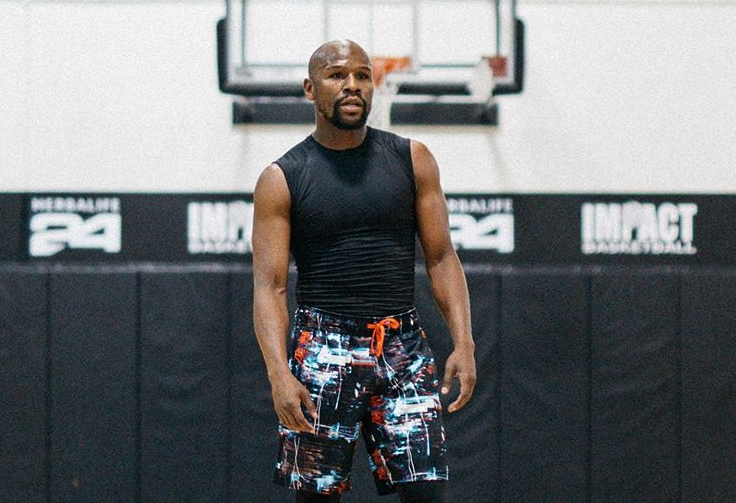 Floyd Mayweather doesn't enjoy losing. Be it inside the boxing ring or outside of it, he does everything he can to ensure his victory.
Remember the fight against Victor Ortiz? The American cornered Mayweather with his aggression and also planted an illegal headbutt. Although he was apologetic for his action, Mayweather turned the tables by punching an affectionate Ortiz straight in his face.
Thus, 'Money' enjoys seeing his name on the winner's card. That said, the undefeated boxer recently defeated one of his friends in a video game session. Since they aired it live on the internet, Floyd Mayweather couldn't afford to lose.
Floyd Mayweather wins again
Mayweather went live on Instagram and challenged his friend for a Tecmo Bowl session. It is one of the oldest video games that grabbed global attention.
[youtube https://www.youtube.com/watch?v=tV6lNsLWQzI]
Tecmo Bowl was launched in 1987, and it is based on American Football. Looking at Mayweather's recent performance, we can say that he is a superior gamer too. The video game session went for a long time and it was intense.
During the final moments, both contenders couldn't keep themselves seated as the game turned nail-bitting. Yet Mayweather claimed the win and didn't hesitate to flex himself as the top-gunner.
This is nothing new to his fans. Floyd frequently does such stunts on social media. While it has been three years since he retired from boxing, he is still one of the biggest athletes in the world.
Meanwhile, he is possibly trying to get back inside the ring. After failing to capitalize on a matchup against Khabib Nurmagomedov and Conor McGregor in 2020, Mayweather is now eyeing a boxing matchup against Logan Paul.
Rumors state that the pair can face off soon. However, Mayweather is still to clarify his stance. If it happens, there will be huge PPV sales and Mayweather might not want to avoid it, especially when he has nothing more to prove in the sport.