WATCH: Deontay Wilder Gets Emotional After Unveiling His Statue in Tuscaloosa
Published 05/26/2022, 12:30 PM EDT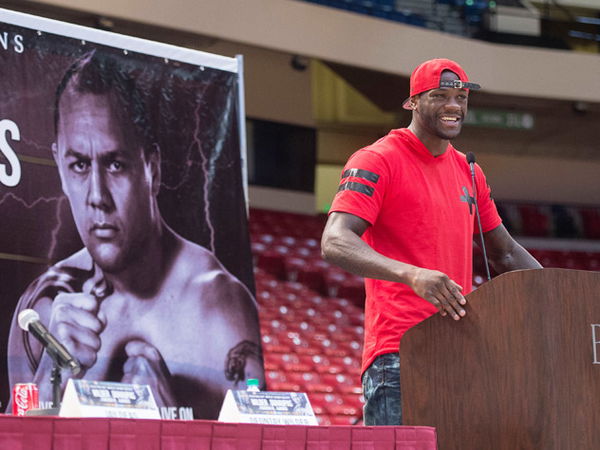 The torchbearer of American heavyweight, Deontay Wilder, is one of the most amazing boxer of the previous decade. Certainly, he has earned enough to go down in history as an outstanding athlete. To make the former champ an immortalized hero, a life-size statue of him is placed in his hometown of Tuscaloosa, Alabama.
ADVERTISEMENT
Article continues below this ad
The Olympic bronze medalist took to the site with his family to join the ceremony of unveiling the statue place in front of the Tuscaloosa Tourism and Sports office. The power mammoth appeared in black attire. Moreover, he was happy to see an epitome that will depict him and act as an inspiration to the people of the state.
Before uncovering the statue, he said, "I'm choking a little bit I got a little you know kissed it so this is me and I'm like to present everything Kayla's state of the art and my statue so on the count of three I'm gonna reveal."
Further, as soon as the statue was unveiled, people around gave a big round of applause. Also, it made the former WBC heavyweight champion emotional. He shouted, "It's me." He did a detailed inspection of his statue. Touched it several times, kissed it, and finally hugged it.
Caleb O' Conor's piece of art earned words of praise.
Later, Wilder gave an emotional speech. He said, "I like to thank each and every last one of you guys all you beautiful people all you guys are so beautiful thank you guys so much for coming out and giving my speech celebrating this moment with me this is one of the nicest things anyone has ever done for me in my entire life."
Notably, after losing twice to Tyson Fury, 'The Bronze Bomber' had considered retiring from the sport.
Will Deontay Wilder return?
In the ceremony of unveiling the statue, Deontay Wilder made a big announcement. Reconsidering his retirement plan, Wilder confirmed that he will resume his career.
ADVERTISEMENT
Article continues below this ad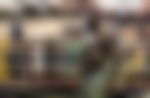 He said, "I can't stop right now. I must continue with my journey. Love you guys so much. I can't end it like this. This journey's not over with. I must continue my journey."
However, let's see when Deontay Wilder takes himself back to the ring.
ADVERTISEMENT
Article continues below this ad
Watch This Story: These 5 Boxers Lost Over $4 Million in Fines
What do you think of Wilder getting a statue in his hometown? Let us know in the comments below.