WATCH: Deontay Wilder Sharpens the Most Important Tool Needed to Beat Tyson Fury
Published 08/10/2021, 7:50 PM EDT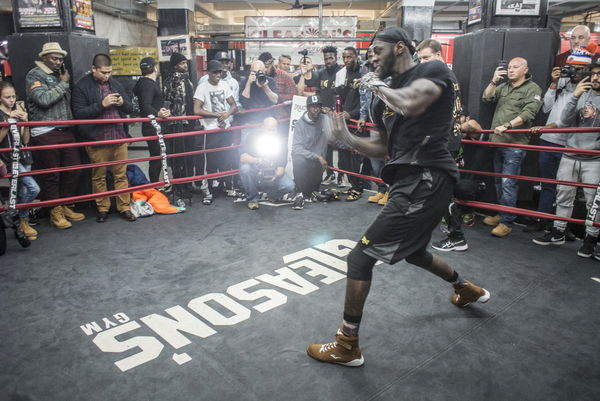 ---
---
While it all ultimately comes down to the two actually meeting in the ring, it is important for fans to understand that 'The Bronze Bomber' is not an easy opponent for Tyson Fury. Most often associate Deontay Wilder with conspiracy talk and glove tampering claims. What most fail to see is that he holds an impressive record of 42 wins, 1 loss and 1 draw.
ADVERTISEMENT
Article continues below this ad
He also has an excellent knockout and finish rate as 41 out of his 42 wins have come through knockouts. Hence, excluding the possibility of Deontay Wilder pulling off one of the greatest upsets of all time would not be the smartest move.
ADVERTISEMENT
Article continues below this ad
A new training video released by Wilder's team showed a very different side to the 35-year-old. In the clip, he can be seen landing sharp body shots during a pad-work session with his new coach, Malik Scott. This is something that fans have not seen Wilder implement effectively in his previous fights.
If the Alabama native shows extreme agility, flexible movement, world-class footwork and defense on October 9, Tyson Fury could be in for a long night at the office.
What can Deontay Wilder do differently this time around?
Any typical Fury-Wilder argument among fans of the sport usually ends with the question – what is Deontay Wilder going to do differently this time around?
The first fight was an absolute delight for boxing purists and fans. Up until the first Fury-Wilder bout, the Alabama native's go-to approach revolved around capitalizing on his exceptional knockout power. That approach proved effective in the initial half of the fight; however, Tyson Fury's excellent defense and movement later defused Wilder's game plan.
ADVERTISEMENT
Article continues below this ad
However, there was a clear contrast in the game plans of both fighters in the second bout. While Tyson Fury was more active on his feet and showed exceptional defense, not much had changed for his opponent. Instead, there seemed to be a regression in Wilder's defense and general movement as he was an easier target for Fury.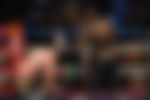 The new training videos show that Deontay Wilder is clearly showing more activity than just aiming for a finish. In the video, he can be seen slipping to the left and landing effective hooks to the body. Fans did not see Wilder work the body enough or at all in the first two fights. However, if he can deliver these shots well enough, Tyson Fury could be in a whole lot of trouble.
ADVERTISEMENT
Article continues below this ad
How do you think this trilogy fight will play out?