WATCH: Dereck Chisora Steps Up His Call-Out Game
Published 09/20/2020, 7:38 AM EDT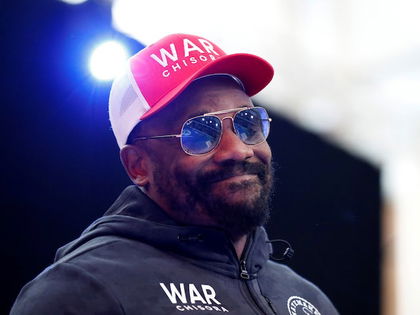 ---
---
Dereck Chisora is leaving no stones unturned in preparing for his upcoming heavyweight bout against the undefeated boxer, Oleksandr Usyk.
ADVERTISEMENT
Article continues below this ad
While Usyk is a lethal knockout artist who can shut down his opponents, Chisora is no less. The British heavyweight is training with former world champion David Haye and is paying huge attention to his defense.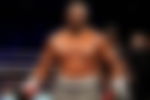 ADVERTISEMENT
Article continues below this ad
"It ain't about how hard you hit. It's about how hard you can get hit and keep moving forward." Chisora has taken this statement by Rocky Balboa seriously. And he is training his physique to absorb some of the heaviest shots. Meanwhile, he is also calling out Oleksandr Usyk in the most hilarious ways possible.
Dereck Chisora is ready for war!
The British heavyweight has turned to social media and has posted a clip from his gym. In the video, David Haye has laced up his boxing gloves to offer a hard time to Chisora. However, it didn't seem to be a tough time for 'War.'
Chisora constantly sported a smile on his face while calling out Usyk. In the meantime, Haye landed some of the most lethal shots on his body. If landed with full force, these shots can do significant damage to one's health. That said, Chisora took all of them like a pie.
"Hello! Hello! Let's go, man, let's go. Hello Usyk," shouted Chisora.
The pair will fight each other in December. However, the date is still not final. Earlier, they were slated to fight in May, but COVID-19 put a halt on those plans.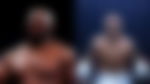 ADVERTISEMENT
Article continues below this ad
The long lay off has given them some valuable time to prepare for each other. It is no surprise that they have used the lay off to the fullest. Also, they have pulled off several hilarious call-outs, directed at each other via social media.
Besides all the entertainment and call-outs, the heavyweight matchup also ensures some serious action for the fans.
WATCH: Tommy Fury and Tyson Fury Face Each Other in an Intense Sprint
ADVERTISEMENT
Article continues below this ad