WATCH: Floyd Mayweather Predicted He Would Fight Someone Like Logan Paul Back in 2017
Published 12/09/2020, 1:27 AM EST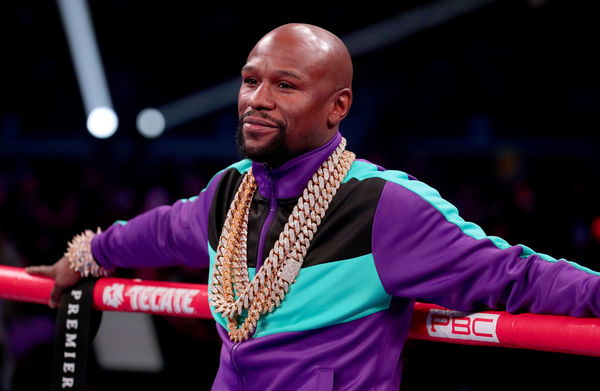 ---
---
Floyd Mayweather has sent the combat sports community into a frenzy yet again. However, this time it is not for one of his show-reel performances, but for his absurd decision to fight Logan Paul. Mayweather broke the news after a lot of rumors circulated, and as you can expect, it hasn't gone down well with the fans.
ADVERTISEMENT
Article continues below this ad
However, this is not something the legendary boxer dreamt up recently. He predicted something like this back in 2017.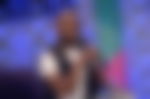 The undefeated fighter was speaking to Rio Ferdinand on BT Sport in 2017 and had a psychic moment, almost. He said, "You know, in today's time, you have celebrities and stars that I may have never even heard of, but they are rich off of social media. So times have changed, and you have to be able to change with the times."
ADVERTISEMENT
Article continues below this ad
This right here shows his approach to the sport and explains why he welcomed a fight with an internet sensation.
Mayweather has always done things on his own terms and has had the opportunity to. Even when speaking to Ferdinand, he was getting ready to fight Conor McGregor in another crossover fight. Thus, it should not really surprise fans that 'Money Mayweather' is taking the opportunity to fight a lucrative exhibition fight.
READ: Dana White Trashes Floyd Mayweather vs Logan Paul With One Simple Question
Floyd Mayweather says boxing is too easy for him
ADVERTISEMENT
Article continues below this ad
The other reason Floyd Mayweather takes up these fights is because he claims it's too easy for him. He said, "Boxing is… I mean to me it's ABC 123. [It's] so easy. I mean, you know, when I face these guys, they're all the same. All I have to do is, once I make one move… one move or get you in a certain position, you're a beat fighter."
So if this is how he feels about professional boxers, then he will surely be even more confident when it comes to fighting a YouTuber. However, it will be interesting to see whether he feels this move is worth all the backlash he is getting from fans across the globe. What did you make of the announcement?
ADVERTISEMENT
Article continues below this ad