WATCH: Jake Paul Performs Bizarre in-Ring Ritual Before Fighting Tyron Woodley
Published 09/06/2021, 11:53 AM EDT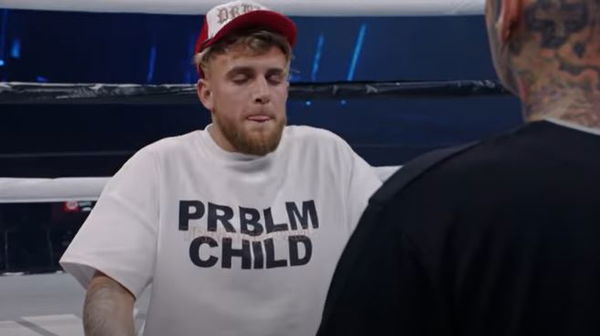 ---
---
On August 29, Jake Paul met Tyron Woodley in the ring and secured a split decision victory. For the first time, fans saw Jake Paul go the distance and perform in the later rounds. While Jake Paul showed clear signs of gassing out towards the end, he still showed heart in the fight.
ADVERTISEMENT
Article continues below this ad
Even after getting rocked by Woodley in round 4, Paul did not back down, stuck to his game plan, and listened to his corner for advice throughout the fight.
ADVERTISEMENT
Article continues below this ad
Jake Paul's wins over Ben Askren and Tyron Woodley prove that he has a great team behind him. Based on all behind-the-scenes training videos, his team clearly does not like to leave any stone unturned.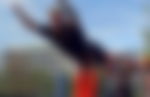 He understands the importance of backing his in-ring skills with strengthening his mental fortitude. In his past two fights, the Ohio native has shown some pre-training as well as pre-fight rituals that are just odd and fairly unconventional.
A day before the Tyron Woodley fight, the 24-year-old visited the fight venue to get a feel of the ring. In a recent post-fight documentary released by Showtime, Jake Paul can be seen performing an atypical pre-fight breathing ritual with his 'Owaken Breathwork' coach, Lukis Mac.
The real reason why Jake Paul performed the bizarre pre-fight breathing ritual
Weeks before the Tyron Woodley fight, Jake Paul appeared on the Impaulsive podcast with Logan Paul, Mike Majlak, and George Janko.
Overall, it was a light-hearted and absolutely hilarious episode. It showed that Paul's head was in the right place leading up to the fight. They talked about his preparations and prediction for the fight.
Jake Paul even hinted at the real reason for performing the pre-fight ritual. He highlighted he was stepping into the fight with two different 'curses' – the 'Drake curse' and the 'Chael Sonnen curse'.
Obviously, Paul has broken the 'curses' after winning the fight. However, it took him a lot of spiritual cleansing to get past them.
"I plan on sage-ing, I'm like sage-ing myself and doing like a spiritual cleansing, the week of the fight, to lift the Drake curse. Lukis Mac is going to help me with this," said Jake Paul weeks before the fight.
ADVERTISEMENT
Article continues below this ad
Logan Paul asked him if he was "just going to breathe", his brother responded that he would also do a bit of "sage-ing".
And that is exactly what 'The Problem Child' did the night before his fight. He stepped into the fight venue with Lukis Mac, lit the sage inside the ring, and performed a breathing ritual. The pre-fight ritual even helped him in getting a feel of the ring.
ADVERTISEMENT
Article continues below this ad
What do you think of Jake Paul's spiritual cleansing routines?
Read More: Jake Paul to Undergo "Spiritual Cleansing" to Get Rid of Drake and Chael Sonnen 'Curses'