WATCH: Logan Paul Destroys Gronkowski Brothers in Preparation for Floyd Mayweather
Published 05/14/2021, 3:23 AM EDT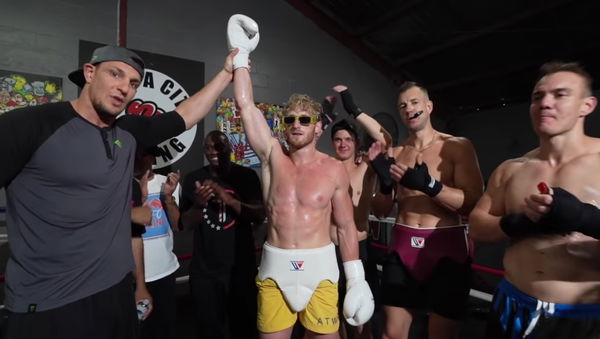 ---
---
The Logan Paul vs. Floyd Mayweather exhibition bout is getting closer, and preparations are in full swing. Many have questioned Paul's involvement in the sport in the lead-up to the fight. However, 'The Maverick' has now given a glimpse of his training.
ADVERTISEMENT
Article continues below this ad
The YouTuber turned boxer has a mammoth task of beating arguably one of the greatest boxers in the sport's history. As he prepares for the 8-round exhibition bout, Paul sparred with some superstar names and destroyed them.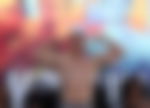 The 0-1 boxer shared the video to his YouTube channel. In the video, we see 'The Maverick' enter the ring with four of the famous Gronkowski brothers. He took on each brother for one round. And the internet sensation showed his boxing ability when he destroyed all four before the rounds even ended.
ADVERTISEMENT
Article continues below this ad
Paul's opponents included Gordie Jr., Dan, Chris, and Glenn Gronkowski. However, NFL champion Rob Gronkowski did not take part in the sparring. Despite their athletic background, Paul made light work of all four, even dropping Chris and Glenn Gronkowski.
What does this mean for the Logan Paul vs. Floyd Mayweather bout?
All four Gronkowski brothers have better athletic ability than Logan Paul. Three of the four made it to the NFL, while Gordie Jr. played in the MLB. So what does Paul's performance against these professional athletes mean for his bout against Mayweather?
Unfortunately, for the YouTuber turned boxer, this sparring does not mean much. Even though Paul admitted that the Gronkowski brothers were massive, the quartet had no boxing experience. So, although Paul looked in great shape and dismantled all four brothers with ease, it will not translate to anything when compared to 'Money'.
ADVERTISEMENT
Article continues below this ad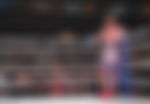 Mayweather, who is a seasoned boxer, will pose a much harder threat than someone who has never boxed. Therefore, fans of the internet sensation will hope that 'The Maverick' trains with tougher competition than the Gronkowski brothers.
Either way, this video appeared to be a joke, with none of them taking it seriously. Even Paul termed it 'stupid' in-between rounds. Thus, fans should not read too much into this footage.
ADVERTISEMENT
Article continues below this ad
What do you make of this sparring footage between Logan Paul and the Gronkowski brothers? Do you think it was a real sparring session?