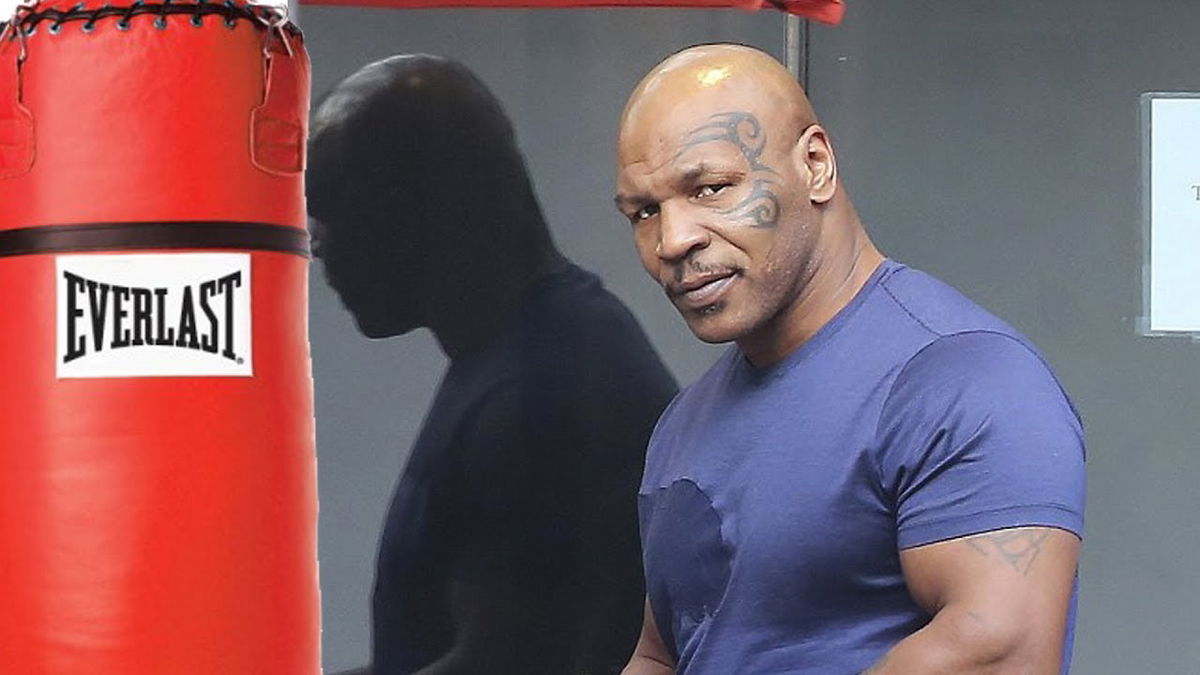 Former heavyweight champion of the world Mike Tyson destroys a punching bag in a training video. "Iron Mike" also revealed that he is collaborating with Chinatown Market.
For the past few months, Tyson has been dropping unbelievable training videos on his social media accounts. The legendary boxer said that he is preparing for an exhibition bout. The proceeds of this bout will go to charity.
In his latest video, Tyson can be seen throwing basic combinations. However, the speed behind these punches is remarkable for a 53-year-old. The American is also sporting a Smiley T-shirt and gloves that have the Smiley logo on them.
"Mike Tyson and Chinatown Market coming soon," Tyson said. Check out the video below.
Mike Tyson helps Chinatown Market
As mentioned in the post above, Tyson will be launching a capsule this week. A part of the revenue will be donated to Tyson Cares Foundation. This charity provides healthcare, school assistance, shelter, and mentoring to kids from broken homes.
Besides that, Tyson has been featured in a video series titled 'Mike Tyson Saves Chinatown,' where he helps the company's employees to meet their goals. In one of the episodes, Tyson is delivering packages by flinging them in the air. Watch the hilarious video below.
Tyson's comeback could be one of the most memorable returns in boxing history. As of now, he has a wide range of opponents to choose from. Many retired boxers and even famous mixed martial artists have called out the phenom.