WATCH : Mike Tyson Reminisces His Days of War in This Throwback Video
Published 09/30/2020, 12:05 PM EDT
By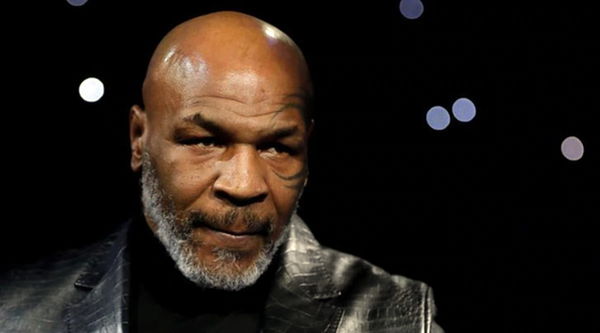 Former undisputed heavyweight champion Mike Tyson talked about being a student of war in his podcast. In an episode of Hotboxin' With Mike Tyson with boxing legend Sugar Ray Leonard as the guest, Tyson got all fired up talking about his fighting days.
ADVERTISEMENT
Article continues below this ad
"Listen, I'm a fucking student of war. I know all the warriors. From Charlemagne to Achilles – the number one warrior of all warriors. And then Alexander and Napoleon, I know them all. I read them all, I studied them all.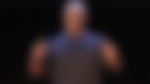 ADVERTISEMENT
Article continues below this ad
"I know the art of fighting, I know the art of war. That's all I ever studied, that's why I'm so feared. That's why they feared me when I was in that ring because I was an annihilator, that's all I was born for.
"Now those days are gone, it's empty, I'm nothing. I'm working on the art of humbleness. That's the reason I'm crying because I'm not that person no more, and I miss him. Because sometimes I feel like a bitch, because I don't want that person to come out, because if he comes out, hell is coming with him."
It seems like Tyson has put his crazy past behind him and does not want to resonate with the vicious 'Iron' Mike he was back in his prime.
Mike Tyson's retirement and his return to boxing
Mike Tyson (50-6-2, 44 KOs) was one of the most dangerous and lethal heavyweights on the planet. Often referred to as the "Baddest Man on the Planet," Tyson was as feared outside the ring as he was inside of it.
ADVERTISEMENT
Article continues below this ad
He lived a very high-profile and controversial life, having a lot of ups and downs throughout his career before he finally retired from boxing in 2005.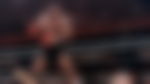 After calling it quits in the ring, Tyson appeared in many movies and television shows.
ADVERTISEMENT
Article continues below this ad
Early this year, however, Tyson released a video of himself in which he was hitting the pads in his gym. He concluded the video by saying, "I'm back."
This caused a storm in the social media and the fans started speculating about the possible opponents for his return. In the legendary four-division world champion boxer Roy Jones Jr. was finalized as his comeback fight. Tyson and Jones will meet in an eight-round exhibition bout on November 28.