Mike Tyson Reveals if He'll Ever Consider Fighting Conor McGregor
Published 10/02/2021, 4:26 PM EDT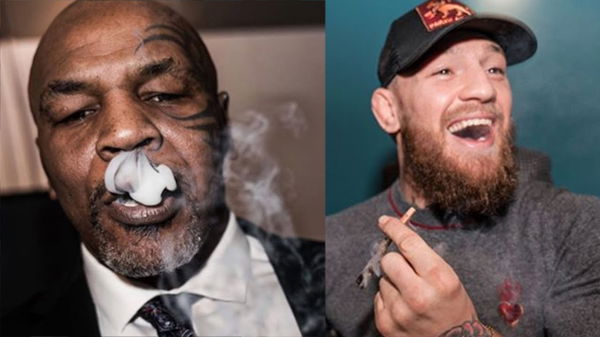 ---
---
Mike Tyson is truly a different breed. Following Tyson's return against Roy Jones Jr. last year, even Evander Holyfield recently made his comeback at 58.
ADVERTISEMENT
Article continues below this ad
In 2020, Mike Tyson showed his usual peek-a-boo approach, moved like a 25-year-old, and hit like a "horse kick to the head".
On the other hand, Evander Holyfield tried to throw a heavy hook at Belfort, missed, and nearly slipped out of the ring with the force of his own punch. Vitor Belfort even knocked him down and sent him flying towards the ropes with a mean uppercut.
ADVERTISEMENT
Article continues below this ad
Mike Tyson is one veteran of the sport that could probably still dance toe-to-toe even with some present-day contenders.
Amidst talks of him fighting YouTuber and entertainer Logan Paul next, Tyson was recently asked if he would ever consider fighting UFC superstar Conor McGregor.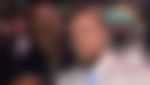 This question would've been considered 'odd' a few years back; however, in this age of a YouTuber with a 0-1-0 pro boxing record fighting Floyd Mayweather for 8 rounds, it's almost become the norm.
The youngest heavyweight champ made his position clear and said, "I love Conor, come on!". The two icons have shared a mutual respect for each other ever since McGregor became the face of the UFC. It seems despite his two consecutive losses against Dustin Poirier, Mike Tyson still looks at 'The Notorious' the same as before.
Is Conor McGregor the Mike Tyson of MMA?
It is hard to think of a single pro boxer who could come close to Mike Tyson, inside and outside the ring. However, there is one in an adjacent sport that knows no bounds, just like Tyson- Conor McGregor. At the outset, there are striking similarities between the lifestyles of Tyson and McGregor, in and out of the ring and octagon.
1985-1989 were Tyson's golden years. He fought 15 times in his first year (1985) as a professional boxer. In 1986, he became the youngest heavyweight champion and turned into the face of boxing. With his in-ring ferociousness and newfound superstar status, Mike Tyson made a dent in the boxing world.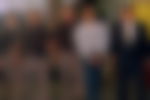 However, things turned south for him as the next decade dawned. He spent the first few years of the 1990s facing losses, had several run-ins with the law, and was locked up for three years in prison.
When he made his comeback to boxing, he seemed stronger but weaker at the same time. Despite the losses, Tyson still had a champion mindset and became one of the richest athletes of the time.
Similarly, Conor McGregor's golden years were from 2013 to 2017. He walked over some of the toughest names in the featherweight division.
ADVERTISEMENT
Article continues below this ad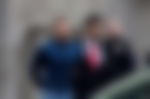 McGregor established his notoriety in the UFC by dominating his opponents and then walking away with his iconic 'billi' strut. 'The Notorious became the UFC's first simultaneous double division champion. Today, he is the highest-paid athlete on the Forbes list.
Watch This Story: Top 5 Best Selling PPV Fights of Floyd Mayweather's Career
ADVERTISEMENT
Article continues below this ad
Also, apart from just his MMA success, even Conor McGregor has had multiple run-ins with the law.
Do you think Conor McGregor and Mike Tyson are similar?