WATCH: Mike Tyson Ridicules Floyd Mayweather's Hair
Published 05/15/2021, 3:00 PM EDT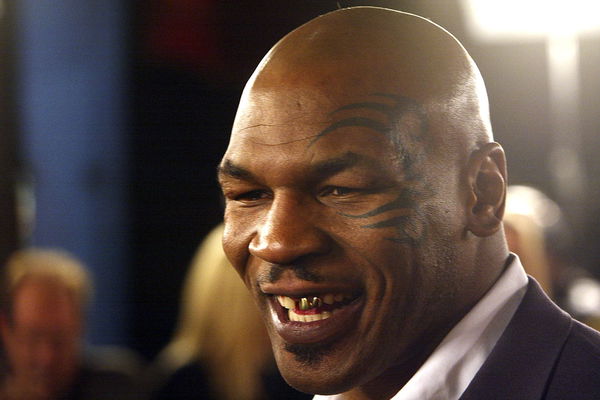 ---
---
The Floyd Mayweather vs. Logan Paul press conference made headlines for many reasons. While many criticized the event, fans also found time to troll Floyd Mayweather. And former heavyweight champion Mike Tyson has joined in with making fun of 'TBE.'
ADVERTISEMENT
Article continues below this ad
'Iron Mike' has gained a reputation for being outspoken about different aspects. The legendary boxer addresses different aspects of life in his podcasts. Now, the 54-year-old has trolled the former champion about his hair.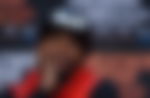 The 50-6 boxer spoke to Mario Lopez on an episode of 'Hotboxin with Mike Tyson' and addressed the infamous brawl between Jake Paul and Floyd Mayweather after the press conference. He then saw the funny side of the situation and said, "His dome wasn't right."
ADVERTISEMENT
Article continues below this ad
With this comment, Tyson referred to Mayweather's hair after Paul pulled his hat off. Fans were quick to notice that Mayweather was balding and his hair was in a mess. This made headlines since 'Money Mayweather' only recently switched to his new hairstyle, which attracted a lot of attention.
READ MORE: Everything You Need to Know About the Rivalry Between Floyd Mayweather and 50 Cent

Mike Tyson was not the only one to troll Floyd Mayweather
Tyson followed up his comment with a laugh and showed that he saw the lighter side of the entire altercation. However, the former heavyweight champion was not the only one to troll Mayweather. All his rivals took the chance to ridicule him.
Rapper 50 Cent, who has a long-standing rivalry with Mayweather, took to his social media to troll Mayweather about his hair. Moreover, even Conor McGregor took the chance to take a dig at his old foe with a post of his own.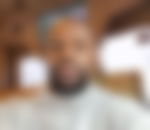 ADVERTISEMENT
Article continues below this ad
The reason the former multi-weight world champion's hairstyle has drawn so much attention is that throughout his career, Mayweather always kept his hair short and never sported a hairstyle of any sort. Therefore, when he grew his hair and beard, it attracted a lot of attention from fans and critics.
However, the former champion never reacted to any of the criticism, and it is unlikely he will comment on Tyson's comments either.
What do you make of these comments from Mike Tyson? Do you think Floyd Mayweather should have stuck to his old hairstyle?
ADVERTISEMENT
Article continues below this ad